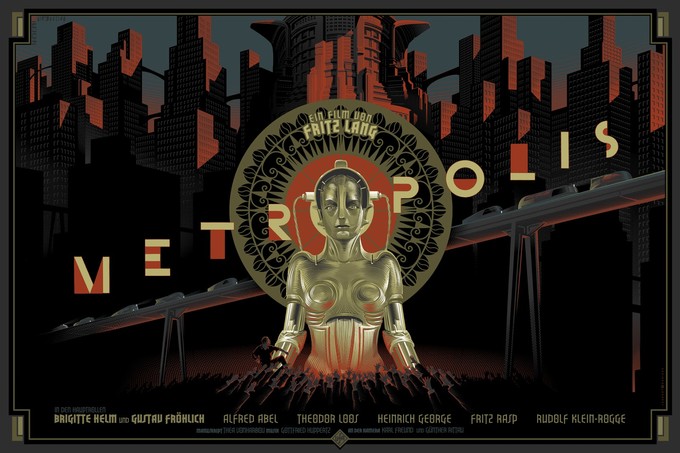 In my previous post, I lavished (likely divisive) praise on the originals BATTLESTAR GALACTICA series - which I truly love. Another profound affection of mine - one which has inspired me in a number of ways both creatively and as a Geek - is Fritz Lang's METROPOLIS.
Even if you haven't seen the picture, it's impact on science fiction and cinema is without question...and the potency of its iconic 'Maria' character is beyond dispute. As such, it was with great interest and enthusiasm that I learned about the 'Maria Project.'
We wanted to bring her back in as faithful and respectful a manner as we could, and under the close guidance of the original creator's family, we have done so. Museum collections and high end collectors will finally be able to own reproductions of the Robot Maria to display, and to be appreciated by their audiences and friends in person. We also intend to produce artistic renderings of the figure for acquisition by a larger audience, and allow them to own official merchandise celebrating the creation of this character and its relevant meaning to us today, in the world of techno dependence, and human evolution by artificial means.
...explains the Maria Project's site HERE. The project just issued a video revealing their reproduction - which (despite the limited number of angles featured) appears impressive to say the least.
By the way, somewhere out in cyberland is a massive repository of very high resolution BTS images from the filming of METROPOLIS. I used to have these saved on a computer, but somehow the files were misplaced or delted - and I've been unable to locate them again. And it's driving me mad. If anyone has any notions re: where on the Net these might be found once more, 'twould be most appreciated (message me HERE?)
—————-
Glen Oliver
"Merrick"
- e-mail
- Twitter