As I've previously mentioned, I'm a huge fan of the original BATTLESTAR GALACTICA series.
The heart and metaphysical core of the show is often vastly under-appreciated and wildly misunderstood. The vintage BSG did many things right that SyFy's recent re-imagining would've never dared to do - hinging itself on challenging metaphysical conceits which are unmatched too this day (mankind's relationship with / devotion to religion and sometimes blind faith - vs- the harsh realities of a mean-spirited, decidedly Darwinian existence being one conceit frequently explored in the 'classic' series). I could go on and on about textural and thematic subtleties which gave been missed over the years. For my money, the newly announced bigscreenification could learn a lot from a careful study of the original material.
By the way: many folks aren't aware of this, but the entirety of the 1978-79 series, and it's considerably less adequate follow-up GALACTICA 1980, actually became available on Blu-ray recently…although you'll need region B/ region-free playback capability to watch it, and no domestic release has been announced at this time. You can find said set HERE. The show looks phenomenal upshifted to 1080p HD, and viewers may be surprised as the depth and quantity of material left on the cutting room floor (the set features a huge amount of deleted sequences - sometimes 10 or 15 minutes for a standard-length episode).
With all of this in mind, I thought some of y'all might appreciate this post over at galactica.tv. From the looks of it, this material has actually been online for some time, but it has evidently eluded general detection until now - as recently noted by Blastr, iO9, and FilmSketchr.
Here are a few design studies of costumes featured in various episodes - you can find quite a bit more HERE.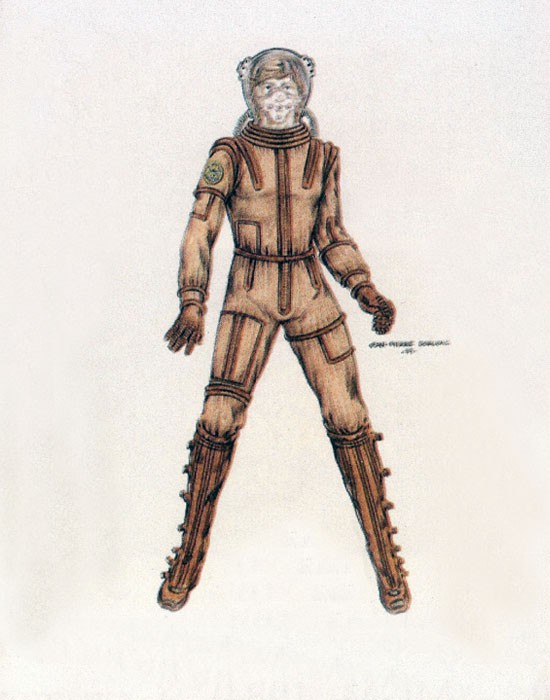 \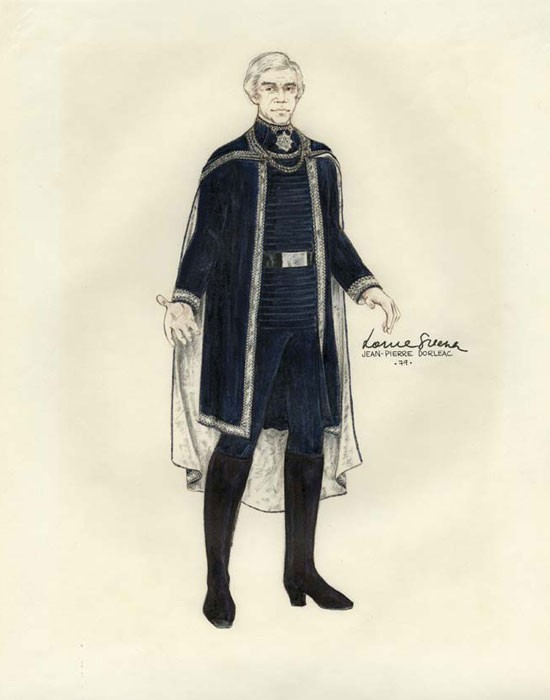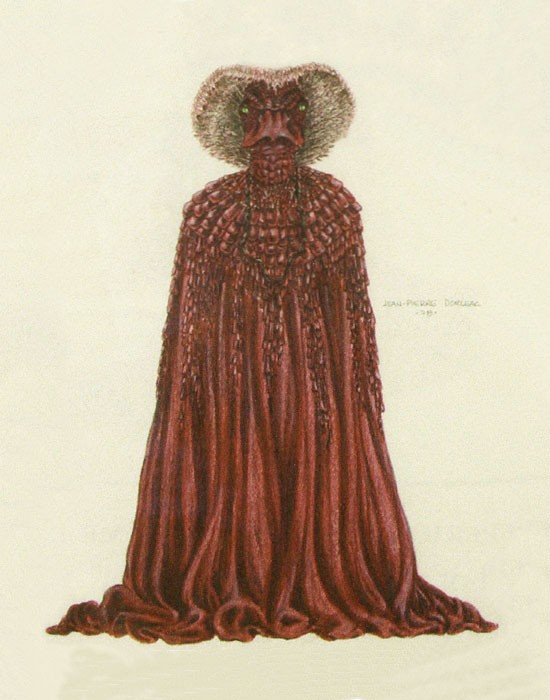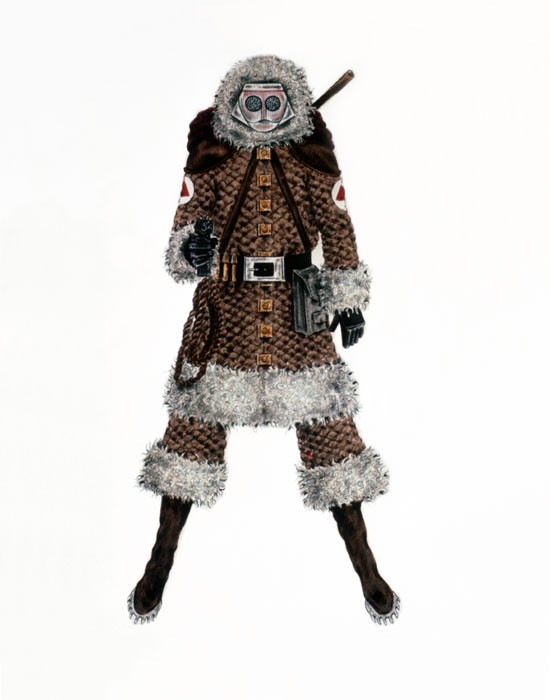 —————-
Glen Oliver
"Merrick"
- e-mail
- Twitter