Papa Vinyard here, now here's a little somethin' for ya...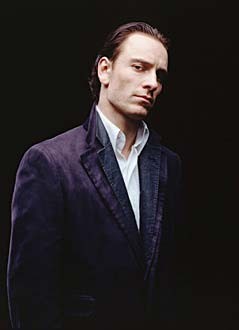 This ASSASSIN'S CREED movie is really taking forever to get off the ground. Even though they've had an August 2015 release date penciled in since November, and still have Michael Fassbender locked in for the lead, there doesn't seem to be much else set in stone. Director Daniel Espinosa was in talks to helm the pic a few months back, but that was never confirmed, and Deadline announced the film is still in scripting stages, and has landed two more scribes to try and cobble a workable script together for this thing.
Adam Cooper and Bill Collage have collaborated on several scripts in the past, but all of their produced films have been studio comedies like TOWER HEIST (okay), ACCEPTED (better), and NEW YORK MINUTE (*shudder*). What landed them this gig was ostensibly their work on Ridley Scott's EXODUS: GODS & KINGS (with its Starz-friendly subtitle), but we won't know how that flick shapes up until December.
I give credit to Ubisoft and New Regency for wanting to get this property right instead of rushing it out the gate like the STREET FIGHTER, TEKKEN, or DOA movies, but they gotta hope that people are still playing these games (or at least remember them) by the time they finally get their shit together and get a movie off the ground. Hopefully these two dudes are the ones to get this flick on the fast track to actual production. Or, at the very least, an official director hire.
ASSASSIN'S CREED is still lined up for August 7th, 2015, but I don't really expect that to stick, so keep your ears perked for an update.
-Vincent Kim-Zahedi
"Papa Vinyard"
vincentzahedi@gmail.com
Follow Me On Twitter