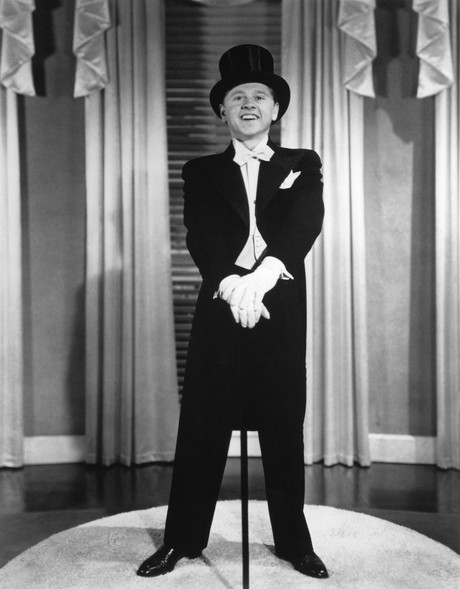 Hey, guys. Quint here with some bad news for cinephiles. One of our last major threads to the Golden Age of Hollywood has passed away.
Mickey Rooney was one of the biggest stars of the 1930s and 1940s. Think about that for a second. It blows my mind when you consider that Rooney stood shoulder to shoulder (well, more like top-of-the-head to shoulder, but you know what I mean) with Clark Gable, Will Rogers, Humphrey Bogart, Katherine Hepburn, Cary Grant and James Cagney. All those names are so legendary and so far removed from my generation that it's like discussing long gone ex-Presidents. They exist in history and Mickey Rooney was not only among the greatest of the Golden Age of Hollywood, he WAS one of the biggest and brightest personalities from it.
TMZ broke the news that Mickey Rooney has died at the age of 93. His later years were sad as his family tore itself apart trying to claim his estate before he was even gone, but you'd never know it from his work. It thrilled me to no end that Rooney popped up in The Muppets and in the more substantial role of Gus in Night at the Museum, next to Bill Cobbs and Dick Van Dyke.
He's worked consistently since the age of 17 months. Not only was he a child star made good, he transitioned at each stage through sheer force of personality.
My first exposure to Mr. Rooney was via his later work. Pete's Dragon was the first film I saw in theaters, during its 1984 re-release, so for me I'll always think of him as Lampie, the drunk-off-his-ass lighthouse keeper and friend to animated dragons and little abused redheaded orphans everywhere.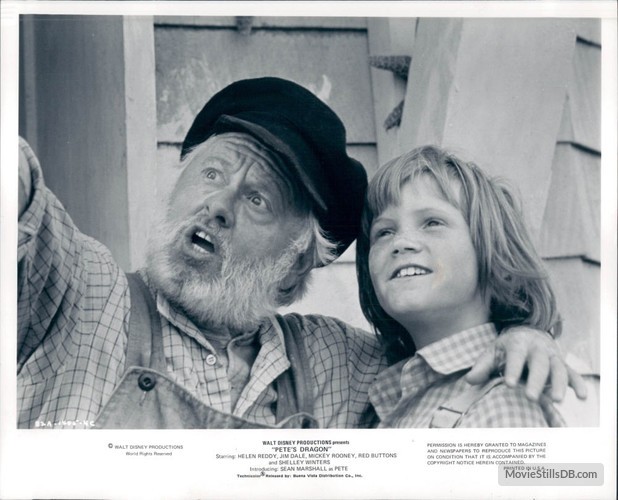 I have pretty cool grandparents. My grandfather on my stepdad's side was a bomber pilot during WW2, for instance, but Lampie in a weird way was the grandfather I wanted. He was a goofy, loud yet kind and protective. He was kind of a big kid, which is pretty much the best way to describe the energy Mickey Rooney brought to every character, be it his actual kid roles like Andy Hardy or Mickey McGuire or his old man roles. The dude was always a ball of energy. That force of personality I mentioned was always present, so much so that Dana Carvey used his real-life interactions with him (from the much maligned and failed show One of the Boys) to craft an SNL sketch that is still quoted to this day.
Another staple of my childhood was The Black Stallion. That one I haven't revisited in recent times, but again Rooney stood out to me as the guy you wanted to be your grandfather.
As I grew older I found my love of cinema grew as well and I dove further into Rooney's filmography. Not intentionally, of course. I don't know if I ever sat down to have a Mickey Rooney night, but as I dug into the movies of the '60s and '70s and then further back. Like the weird, but cool Mike Hodges film PULP co-starring Michael Caine.
Outside of a rather well known (and controversial) role in Breakfast At Tiffany's and his part in It's A Mad, Mad, Mad, Mad, Mad World he spent most of the '60s doing TV work, including Rawhide, The Twilight Zone and The Dick Powell Theater.
Going back even further sees Rooney starring for Don Siegel as the title character in 1957's Baby Face Nelson, but I must admit I haven't seen many of his other '50s output. It's a bit of a gap, but I'm a little more fluent in his heyday of the '30s and '40s and even then my exposure to his work with Judy Garland and in the epic run of Andy Hardy films pales in comparison to Master Knowles. That stuff's his bread and butter. He was brought up with it whereas I chipped away that era either via my run on A Movie A Day or just from casual watching.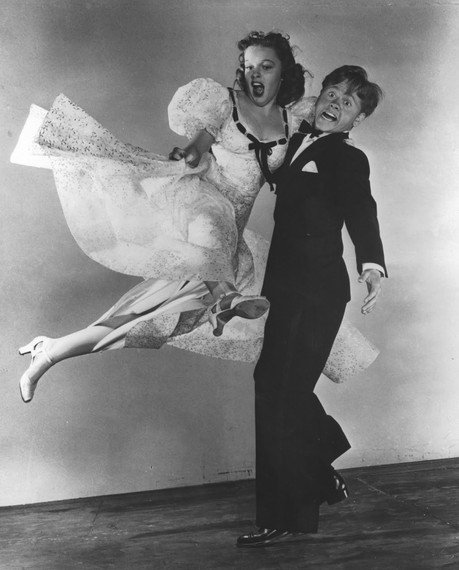 Girl Crazy is perhaps my favorite of his Garland collaborations. Busby Berkeley directed the hell out of every one of their films (Strike Up the Band is probably the best, but I find I rewatch Girl Crazy more). I highly suggest checking out those two films if you haven't seen them. There's also the Babes pictures (in Arms and On Broadway) that are must-watches as well. And, of course, his turn in National Velvet, the film that rocketed Elizabeth Taylor onto the A-list.
I could spend another three pages listing his accomplishments in film and television, but suffice it to say that the man was crazy talented and his love of performing came through in every single thing he did, whether it was his Oscar nominated musicals or Silent Night Deadly Night 5: The Toy Maker (I'm not bullshitting you, that movie is real and has to be seen to be believed). He had a reputation for being a bit of a bastard in real life, but to me that only flavored the overall impression of this larger than life ball of energy. It only made me want him as my granddad that much more.
Godspeed, Mr. Rooney. You gave it a hell of a run, much the pleasure of many, many film fanatics out there. My thoughts are with Mr. Rooney's friends, family and fans.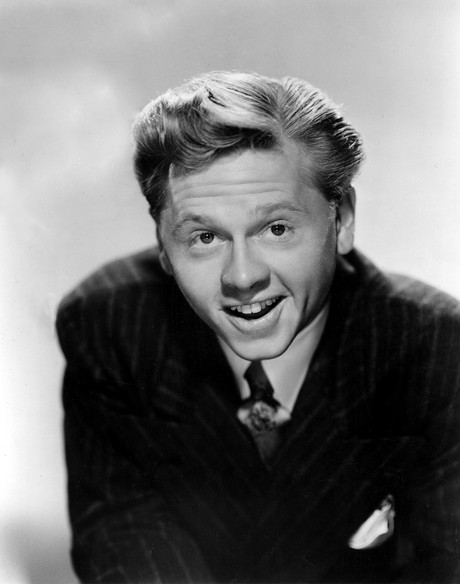 Couldn't embed it one, but you need to see this youtube video... Click here! Now you can scroll down and experience glimpses throughout Mr. Rooney's life. Enjoy.
-Eric Vespe
"Quint"
quint@aintitcool.com
Follow Me On Twitter