Papa Vinyard here, now here's a little somethin' for ya...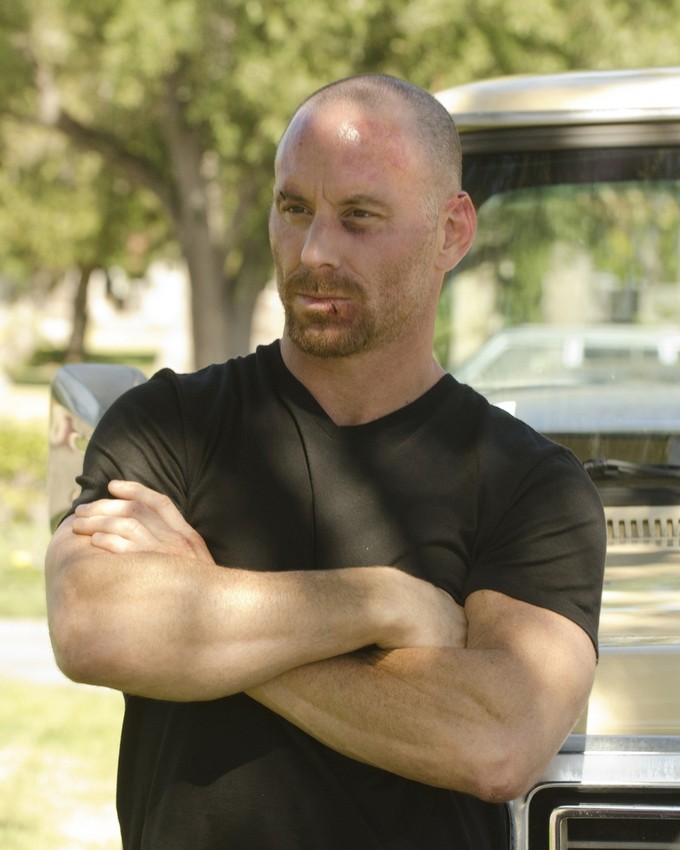 According to Deadline, an actor named Matt Gerald is set to play "one of the bad guys" in ANT-MAN. The name might not ring a bell, but he's popped up in supporting/background roles in flicks like ESCAPE PLAN, G.I. JOE: RETALIATION, AVATAR, FASTER, and the RED DAWN remake. Plus, he popped up on two episodes of DEXTER as a serial killer named Ray Speltzer.
His connection to Marvel is the best part: he was White-Power Dave in the most recent One-Shot, ALL HAIL THE KING. He's the dude that threatened Trevor Slattery a.k.a. The Mandarin(?) in the mess-hail, giving Gerald the opportunity to call Ben Kingsley "bitch" twice on camera. Guess Feige & them were happy with his work over there.
Now, I don't expect this guy to play the main villain, but seeing as we don't know who the central baddie is yet, it's hard to speculate on what character he might be playing. But whoever ANT-MAN's got to contend with his first time at bat, they're apparently gonna have muscle on their side.
ANT-MAN's coming your way July 17th, 2015.
-Vincent Kim-Zahedi
"Papa Vinyard"
vincentzahedi@gmail.com
Follow Me On Twitter