Papa Vinyard here, now here's a little somethin' for ya...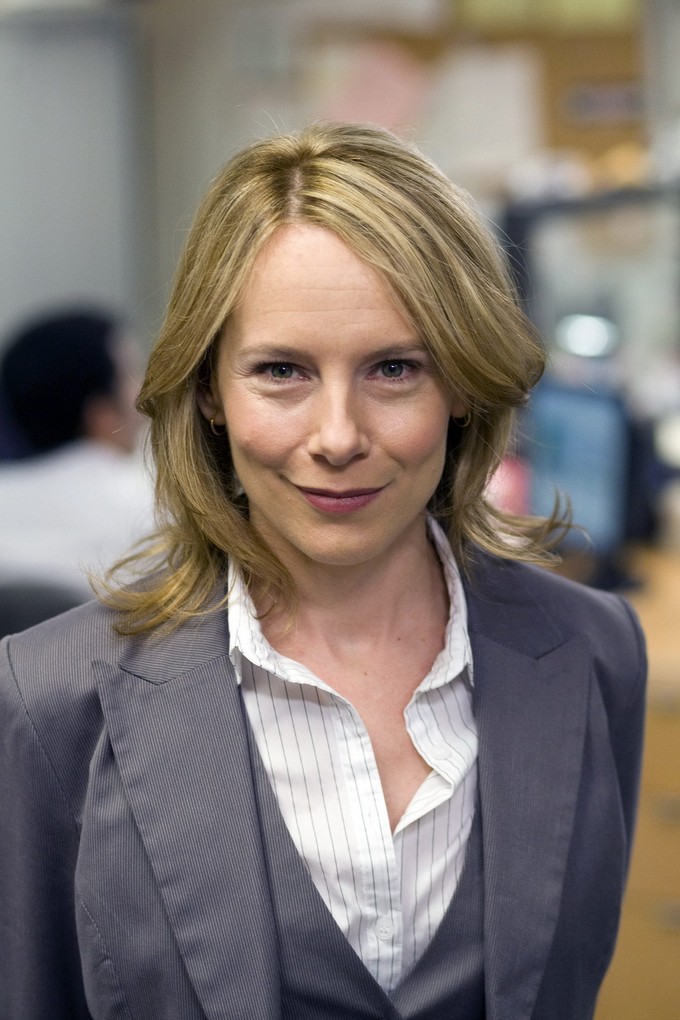 GULLIVER'S TRAVELS director Rob Letterman's GOOSEBUMPS movie has just signed two grown-up actresses. Amy Ryan and EASTBOUND AND DOWN/WORKOHOLICS' Jillian Bell are onboard the cinematic adaptation of R.L. Stine's best-selling children's book series. Ryan and Bell will play the mother and aunt, respectively, of Dylan Minnette's Zach, who accidentally unleashes the nefarious creations of the creepy author living next-door neighbor (Jack Black).
Black re-teaming with his GULLIVER'S TRAVELS director didn't inspire much hope in the project, but Ryan's casting, as well as the emphasis on a pair of talented child actors, makes me think this may be less low-brow than I previously thought. Ryan's one of those talents who lends credibility to whatever project she's in (although it pained me to see her paired off with 50 Cent for her ESCAPE PLAN scenes), and I have no doubt she'll help ground the film's more fantastical elements (killer dummies, masks that permanently affix themselves to your face, etc.).
I was a massive fan of the books as a kid, but never really jumped onboard the TV series (what's implied in a horror story is rarely shown in full glory on a venue like Fox Kids), so I'm hoping this film is going to take the source material at least somewhat seriously. It's been a while since we've gotten a truly creepy, yet family-friendly film (SUPER 8 kinda dropped the ball on that toward the end there), so maybe this will be it? Eh, we'll see.
GOOSEBUMPS comes out of the basement on March 23rd, 2016.
-Vincent Kim-Zahedi
"Papa Vinyard"
vincentzahedi@gmail.com
Follow Me On Twitter