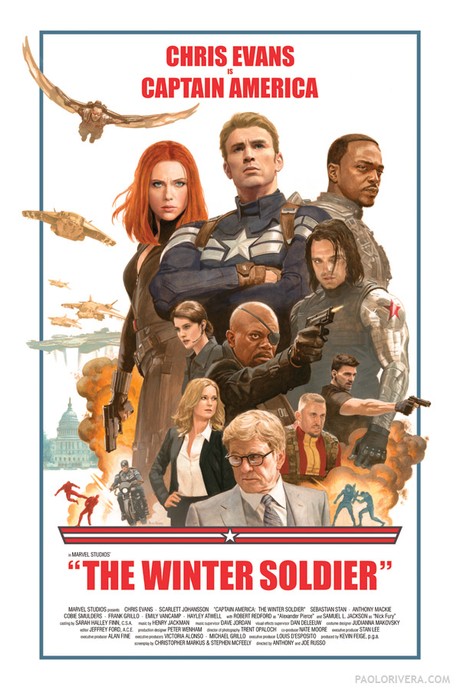 Ahoy, squirts! Quint here. We here at AICN figured you'd probably want a spot to discuss the big release of Captain America: The Winter Soldier as it heads into its first weekend.
As you've probably read, we at AICN hated it with a passion. I mean, what were they thinking making an awesome '70s spy thriller and telling us it was a superhero movie? There's political commentary and conflicted villains and good guys doing kinda bad things and stuff. How dare they make something that made my brain as happy as my eyeballs?!?
Anyway, here is where you can talk about the movie, how it fits in the Marvel Cinematic Universe, your thoughts on the twists, turns and the post-credits stingers. Spoilers abound, so don't venture south if you haven't checked out the movie yet.
-Harry's Review
-Quint's Review
-Nordling's Review
-Capone's Review
-Jeremy's Set Report Part 1 and Part 2
-Eric Vespe
"Quint"
quint@aintitcool.com
Follow Me On Twitter