Papa Vinyard here, now here's a little somethin' for ya...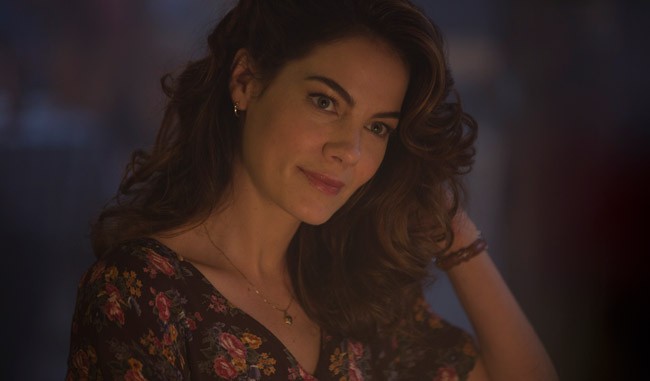 Chris Columbus and Adam Sandler's big-budget video game invasion comedy, PIXELS, has found its leading lady. Michelle Monaghan will be playing a weapons developer assigned to help Sandler's former video game champion stave off an invasion of world-dominating, well, PIXELS.
We also have details on who the rest of the cast will be playing: Kevin James is the President, a childhood friend of Sandler's character, Josh Gad is a dorky genius with "really bad social skills" (*cough*typecast*cough*), and Peter Dinklage is Sandler's "brash former video game-playing nemesis." Dinklage as a Billy Mitchell type? There may be hope for this yet…
While, on the surface, this seems like a step back in credibility for Monaghan, let's take a look at some of Sandler's former leading ladies: Jennifer Aniston, Katie Holmes, Salma Hayek, Maria Bello (even though she was James' wife in those movies), Marisa Tomei, Winona Ryder, Kate Beckinsale, Jessica Biel, Julie Bowen, and, of course, Drew Barrymore. Their careers were all fine after-the-fact, even the ones who had the misfortune to star in the truly nefarious Sandler disasters, so don't worry about Ms. Monaghan. Hopefully, she can bring some charm into this big-budget action-comedy, and helps in keeping it from falling into the ramshackle, "how much fun is the cast having?" trap of the more recent Sandler jams.
PIXELS starts shooting this summer, aiming for a 2016 release date.
-Vincent Kim-Zahedi
"Papa Vinyard"
vincentzahedi@gmail.com
Follow Me On Twitter