Papa Vinyard here, now here's a little somethin' for ya...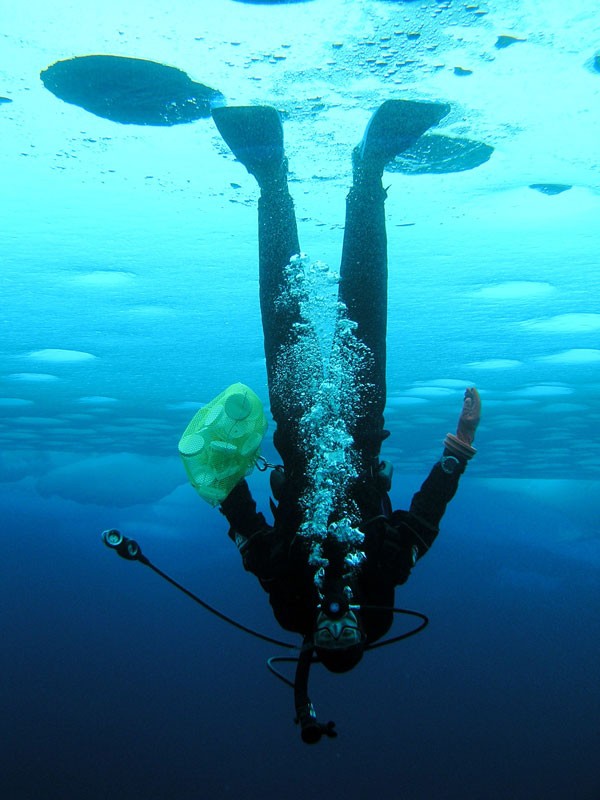 Roland Emmerich is switching gears for a spell. His next is a low-budget drama about the Stonewall riots, when a bunch of homosexual squatters took refuge at the Stonewall Inn in downtown New York and fought against the NYPD when they tried to evacuate them. After that, he's going back to the spectacle-centric realm with one of two projects: the long-gestating INDEPENDENCE DAY 2, or his most recent script pickup, a movie about divers in the Arctic.
Actors and first-time writers Nicolas Wright (WHITE HOUSE DOWN) and James A. Woods (BEING HUMAN) sold their script to Emmerich's Centropolis Entertainment as a project for him to produce and possibly direct. We don't have any other plot details, other than that it's "set on a diving ship in the Arctic." If you recall correctly, the first scene of THE DAY AFTER TOMORROW took place in Antarctica, and 10,000 B.C. was set during the last Ice Age, so this wouldn't be Emmerich's first time dealing with ice (also, remember how the UniSols had to keep cool in UNIVERSAL SOLDIER?), but it doesn't sound like there's any disaster movie stuff going on in this one. Maybe global warming is the catalyst for the ticking clock in this movie?
Emmerich hasn't made a truly awesome movie since THE PATRIOT back in 2000 (full disclosure: I have yet to see WHITE HOUSE DOWN), so whether his next after STONEWALL is this Arctic-set film or ID4 2 (or ID4EVER, or whatever silliness they come up with for the the title), I'm hoping he can regain some of his former mid-to-late-'90s mojo.
-Vincent Kim-Zahedi
"Papa Vinyard"
vincentzahedi@gmail.com
Follow Me On Twitter