Papa Vinyard here, now here's a little somethin' for ya...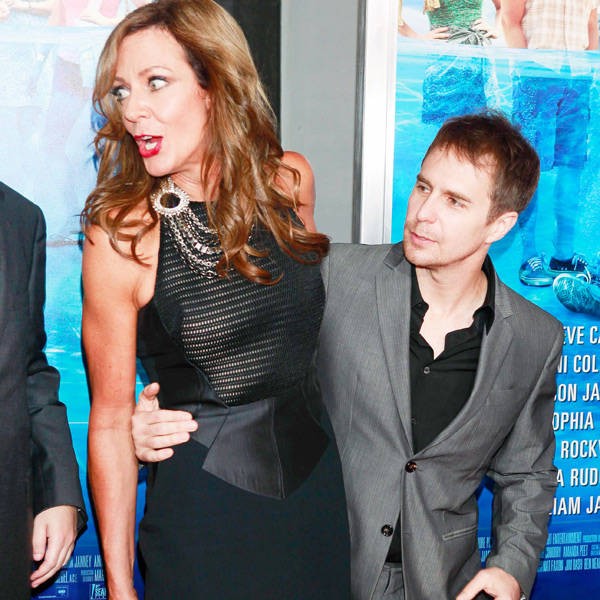 At last year's Sundance, I saw two films which featured Sam Rockwell and Alison Janney. The first was TRUST ME, a scathing satire of Hollywood, specifically its culture of wannabe child actors, directed by Agent Phil Coulson himself, Clark Gregg (whose birthday happens to be today). The second was Nat Faxon and Jim Rash's THE WAY, WAY BACK, which I noted was my least favorite of the films I saw at that festival. The former, which had smarmy, unlikable turns from Rockwell and Janney, has yet to be released (it'll be available on VOD on May 6th), but the latter, with Rockwell and Janney as adorable charmers, was almost immediately picked up, and premiered last summer to strong critical and audience reception. No word on whether they intend on working with Gregg again (presumably, they're all pals), but they are in talks to join Faxon and Rash's THE HEART, starring Kristen Wiig.
The title refers to an actual, literal heart, which is ostensibly among the organs Wiig's desperate character agrees to mule for some much-needed cash. Rockwell will play a stranger who accompanies her (let the sparks fly!) and Janney would play her sex-starved boss (never seen that before).
All snarky bullshit aside, Rockwell and Janney are versatile performers who consistently impress, and I'm sure they will add something to this production, even I was disappointed with their last collaboration with Faxon and Rash. This film already sounds way more interesting than their last go-around, and hopefully this script gives more meat for the actors to chew on than that film's rote coming-of-age drama.
THE HEART starts shooting next month, so a premiere at the next Sundance is not out of the question.
-Vincent Kim-Zahedi
"Papa Vinyard"
vincentzahedi@gmail.com
Follow Me On Twitter