Papa Vinyard here, now here's a little somethin' for ya...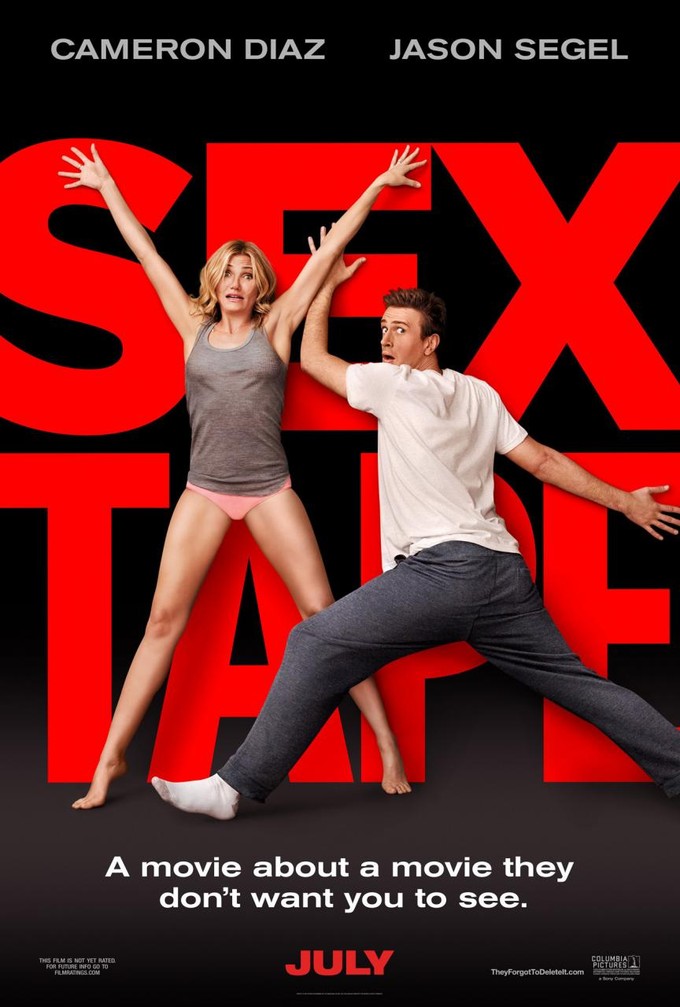 From the director and two of the stars of BAD TEACHER comes SEX TAPE, and below is the red-band trailer to prove it! It does a good job of setting up its premise, which has a 40-ish couple trying to reclaim a video of their coupling that's been leaked to friends and loved ones. It also shows the raunch level of this thing, which involves filthy language, drug use, and sex of both the public and private variety.
I thought BAD TEACHER was funny but unremarkable, capitalizing on Diaz' underused talent for bad-behavior comedy. This looks like more of the same, with another romantic pairing between Segel and Diaz (and even another supporting role for an OFFICE alum, this time Ellie Kemper) and a similarly game-yet-audience-friendly penchant for risque humor. I still long for the days when Jake Kasdan would direct more interesting fare, like THE ZERO EFFECT, those FREAKS AND GEEKS/UNDECLARED episodes, or even ORANGE COUNTY, but it seems like these Cameron Diaz comedies are making everybody happy. And by everybody I mean Diaz, Sony, and Kasdan's management.
I will say this: I thought the funniest part of the trailer was a silent, second-long appearance by Dave "Gruber" Allen a.k.a. guidance counselor Rosso from FREAKS AND GEEKS. Now I'm thinking I'm not the target audience for this flick...
What do you guys think? Should they have just called this one BAD TEACHER 2? Also (snark alert), do you think Jason Segel got in shape just for this role, or did he just want a healthier lifestyle in general?
SEX TAPE will be ready to download on July 25th.
-Vincent Kim-Zahedi
"Papa Vinyard"
vincentzahedi@gmail.com
Follow Me On Twitter