Papa Vinyard here, now here's a little somethin' for ya...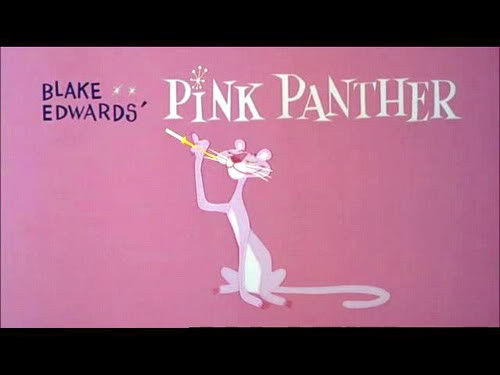 Over 50 years after Fritz Freleng's DFE Films opened Blake Edwards' THE PINK PANTHER with an animated characterization of the title (which actually refers to a priceless diamond), the character is now getting a feature-film of his own. THE SIMPSONS MOVIE's David Silverman will be directing a CGI/live-action film based on the eponymous panther, which will be a jewel caper movie in the spirit of the original series. Even though longtime PINK PANTHER producer Walter Mirisch and Edwards' widow, Julie Andrews, are involved, this one will be missing one crucial element of the original films: Inspector Jacques Clouseau of the Surete.
Although Clouseau will "exist in the movie's mythology," he will be completely offscreen for the first time in the series' history (aside from Edwards' attempted Roberto Benigni reboot, 1993's THE SON OF THE PINK PANTHER). This leaves the actual Pink Panther to serve as the protag of this reincarnation, but even when he hasn't been paired with Clouseau (which only happened in maybe 15-20 of the 124 of the original animated shorts), he's been almost totally silent. Can MGM really kickstart a family-film franchise centered around a non-speaking character whose main characterization is mischief-making? I foresee casting agents looking for the Neil Patrick Harris or Jason Lee to bounce off this CGI creation in the near future.
Considering the damage Edwards himself did to his own franchise, let alone the underwhelming Steve Martin updates, it's not like Silverman and MGM are tackling sacred ground here. At the very least, this film will be a cash-grab misfire attempting to lure families in with the presence of one of the most recognizable animated characters (and music) of the past half-century. But thinking optimistically? This could be the homage to Blake Edwards and his particular brand of lunacy that's been missing from contemporary cinema for decades (even in Edwards' own work).
-Vincent Kim-Zahedi
"Papa Vinyard"
vincentzahedi@gmail.com
Follow Me On Twitter