Papa Vinyard here, now here's a little somethin' for ya...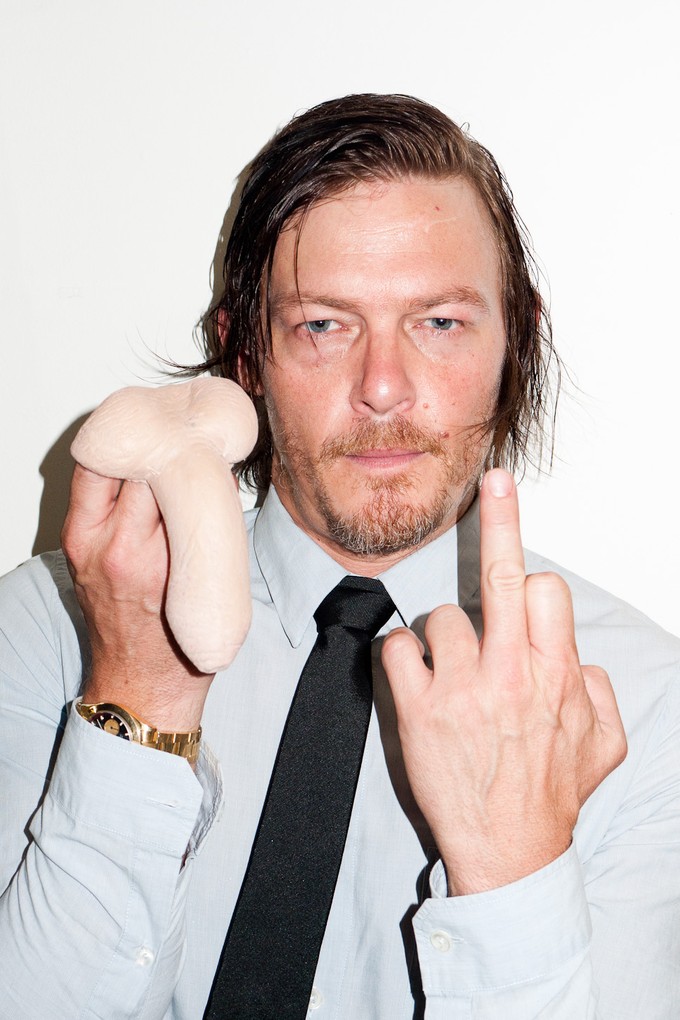 Looks like Daryl Dixon and Sam Wilson want in on some of this TRIPLE NINE action! As it gears up to shoot this summer, John Hillcoat's latest flick keeps adding cast members to its daunting roster, which already includes Casey Affleck, Chiwetel Ejiofor, Michael B. Jordan, Woody Harrelson, Kate Winslet, and Aaron Paul. Two weeks ago, CAPTAIN AMERICA: THE WINTER SOLDIER star Anthony Mackie signed on, and according to Deadline, the crossbow-shootin' BOONDOCK SAINT, Norman Reedus, will also be playing in the A-list sandbox for this cops-and-robbers flick.
Now that most of his badass competition has gone the way of the dodo, Reedus' Daryl is the resident fan-favorite on WALKING DEAD (alongside Danai Guirra's Michonne, both of whom are softening up this season), and I can't help but think that, even with the amazing lineup already assembled, his presence is going to get Hillcoat and Open Road more asses in seats come 2015. If what we've been hearing about Mackie's Falcon proves to be true this weekend, I'd expect the same for Mackie, but between THE HURT LOCKER, HALF NELSON, and PAIN & GAIN, I reckon he's already earned his seat at the table.
Hillcoat's latest just keeps sounding better and better with every new cast member. Here's to hoping he's got another THE PROPOSITION brewing out there, and not another LAWLESS.
TRIPLE NINE's prepping for a summer shoot, and will probably get on theater screens sometime next year (perhaps summer, if they want to replicate NOW YOU SEE ME's sleeper success).
-Vincent Kim-Zahedi
"Papa Vinyard"
vincentzahedi@gmail.com
Follow Me On Twitter