Papa Vinyard here, now here's a little somethin' for ya...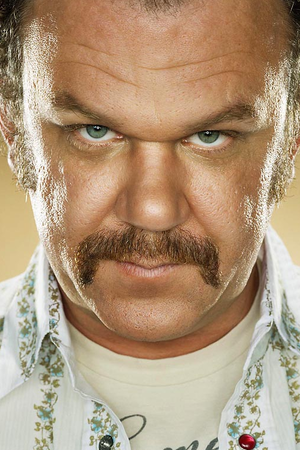 DOGTOOTH director Yorgos Lanthimos has quietly begun shooting his latest feature, THE LOBSTER, in Ireland, and is still adding cast members. In addition to the previously-cast Colin Farrell, Rachel Weisz, Ben Whishaw, and Lea Seydoux, John C. Reilly, Michael Smiley (Reverend Green from THE WORLDS END), and Ashley Jensen (EXTRAS) are also onboard the bizarre sci-fi romance.
Check out this logline: "Single people, according to the rules of The City, are arrested and transferred to The Hotel and are obliged to find a matching mate in 45 days. If they fail, they are transformed into an animal of their choosing and released into The Woods." Sounds like a clever way to satirize both societal pressures and the ever-expanding online dating scene.
While Farrell's last attempt at surreal romance didn't work out so well, this one sounds much more promising. With that cast and premise, I don't think I'm alone in hoping that this could be in the same realm of reality-bending love stories as ETERNAL SUNSHINE OF A SPOTLESS MIND, ALTERED STATES, or THE FOUNTAIN, and Lanthimos' DOGTOOTH credentials certainly don't hurt its prospects. Hopefully, the film can nail that tricky balancing act between building a ridiculous world while featuring a believable human center at its core.
If you lived in this universe, what animal would you want to turn into if you couldn't get laid?
-Vincent Kim-Zahedi
"Papa Vinyard"
vincentzahedi@gmail.com
Follow Me On Twitter