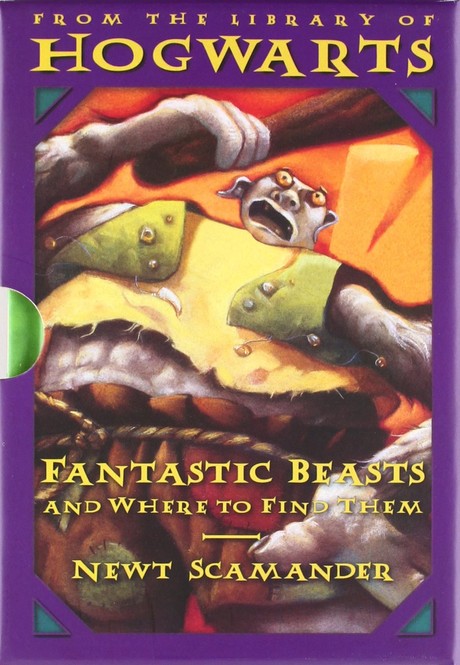 Ahoy, squirts! Quint here. Over the weekend news broke via a New York Times profile on WB CEO Kevin Tsujihara that Warners not only wants to dip back into the Wizarding World of Harry Potter, but is pushing forward with a new trilogy based on JK Rowling's textbook FANTASTIC BEASTS AND WHERE TO FIND THEM with some unpublished stories surrounding it that Rowling was toying with around the time that 54 page book published.
The film will have nothing to do (directly) with Harry Potter or Lord You-Know-Who. In fact it will be set over seven decades before the events of the first Potter film. Oh, and it also begins in New York, which will be a major tone difference than the extremely British Potter series.
Famed magizoologist Newt Scamander will be the lead character.
Warners hasn't seen material quite like the Potter series in recent memory, so it's not surprising at all to me that they're eager to keep that revenue stream coming in. As a fan of the books and of the movies I'm curious to see how they explore the wider world only hinted at in the mostly-Hogwarts centered series we know. They have a lot of freedom to give us amazing stories and new imagery, but with that freedom they also have more room to fall flat on their faces, too. If they don't do this just right it'll just feel like an unneeded cash-in and could actually taint the world that is so revered right now.
I'm an optimist, though. If they bring on interesting young filmmakers and let them tell real, human stories set against the fantastic world we all know and love then this could be something special. We'll see.
Thoughts?
-Eric Vespe
"Quint"
quint@aintitcool.com
Follow Me On Twitter