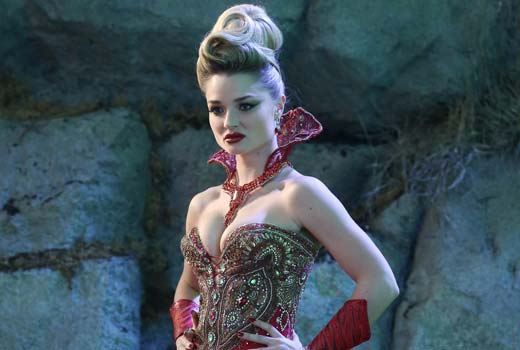 "Once Upon A Time In Wonderland" will not live happily; its last episode ever after airs Thursday.
It is only the latest of many, many unsuccessful series ABC has sacrified to "The Big Bang Theory" in the Thursday 8 p.m. time slot.
It might have been a very different story for "Wonderland" had ABC – as originaly planned -- used it to fill the original "Once Upon A Time's" Sunday timeslot while the motherseries was on hiatus.
As it is, the original "Once" is still one of ABC's top-rated series. How their new-episode ratings compare this season:

(Adults 18-49; repeats in gray; older weeks in parentheses)
2.1 (2.4) (2.4) (1.9) (2.1) (1.9) (1.9) (2.1) (2.3) (2.2) (2.1) (2.4) Once Upon A Time
0.9 (0.8) (0.8) (0.9) (0.8) (0.9) (0.9) (0.9) (0.9) (1.1) (1.2) (1.7) Once/Wonderland