Papa Vinyard here, now here's a little somethin' for ya...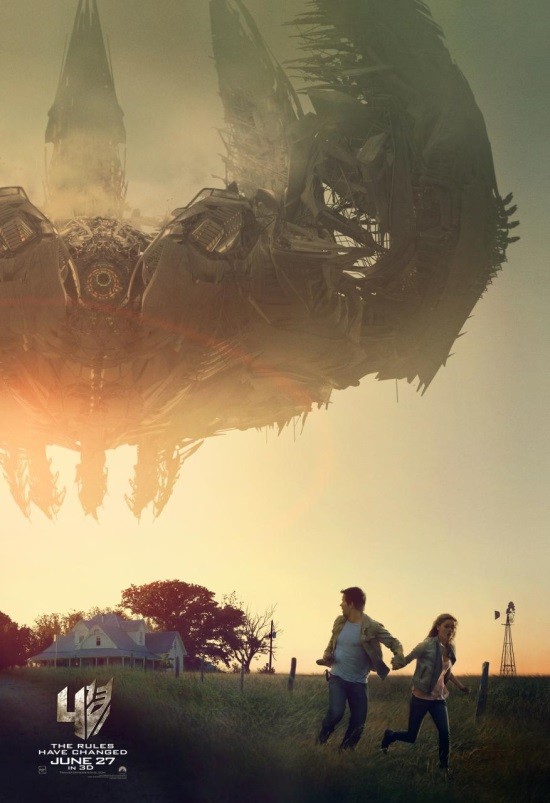 This newest T4: AGE OF EXTINCTION poster feels like a mix of SUPER 8 and the first 3 TRANSFORMERS flicks, with its dusk-hued field juxtaposed with that MASSIVE FRIGGIN' SPACESHIP that honestly looks like it's about to suck up Marky Mark's house in a tractor beam. I like that they didn't feel the need to plaster the title all over this, especially considering there's no obvious signifiers like Optimus or Bumblebee, or any cars of any kind for that matter. This is the kind of large-scale imagery that sticks in the minds of theatergoers; we can only hope that this installment finally does a competent job of balancing the GIANT FRIGGIN' ROBOTS and the, you know, people stuff.
TRANSFORMERS: AGE OF EXTINCTION feels the vibration on June 27th.
-Vincent Kim-Zahedi
"Papa Vinyard"
vincentzahedi@gmail.com
Follow Me On Twitter