Movie News
Scarlett Johansson Is Chained Up In First Image From Luc Besson's LUCY!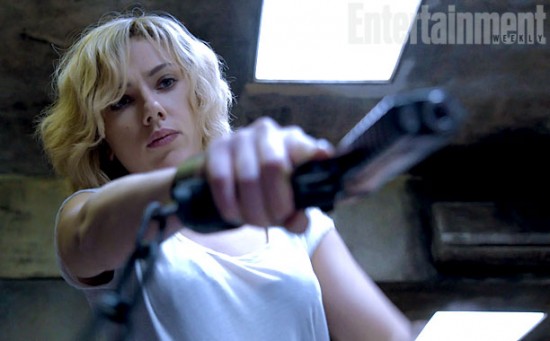 Jeremy here...
Scarlett Johansson plays a drug mule turned superwoman in Luc Besson's LUCY. The gist: Lucy accidentally absorbs the mysterious super-serum she's hauling in her body, and suddenly, according to the official plot summary, "she can absorb knowledge instantaneously, is able to move objects with her mind and can't feel pain and other discomforts." But can she bust up a chiffarobe with her bare knuckles?
We'll learn the full extent of Lucy's powers when Besson's latest hits theaters on August 8th, 2014. Also appearing in the film: Morgan Freeman, Analeigh Tipton and the indomitable Choi Min-sik.