Papa Vinyard here, now here's a little somethin' for ya...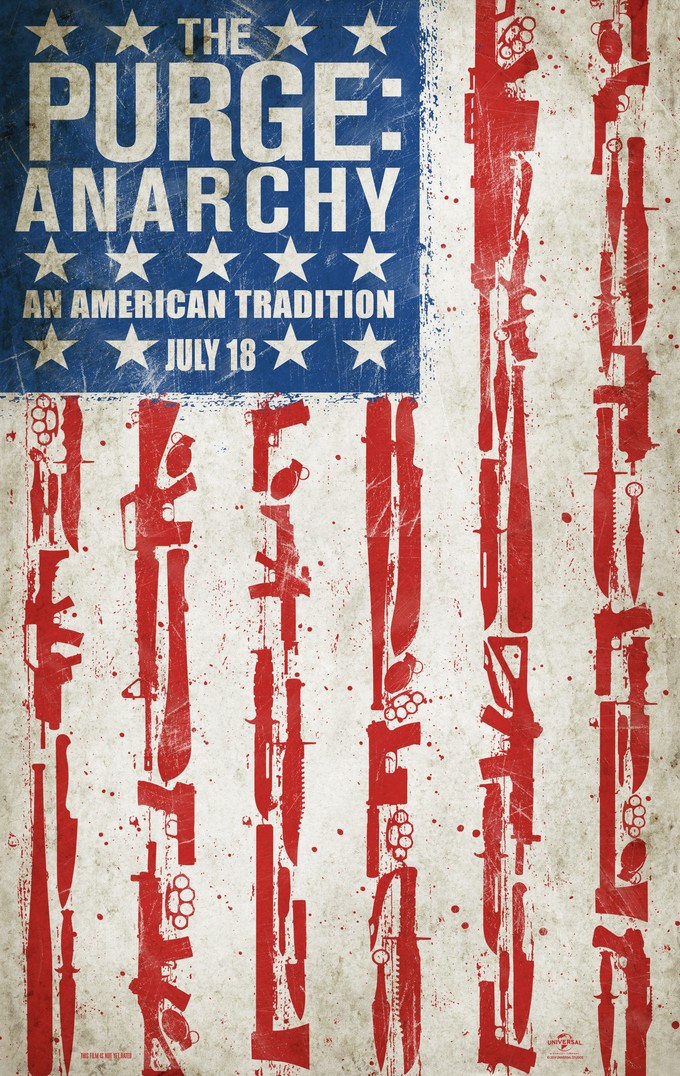 This second look at James DeMonaco's expansion/sequel to THE PURGE shows us plenty more than that first teaser, namely the backstory behind Frank Grillo's character and the much wider scope of this installment. It really feels like a nice slice of fresh hell when the sun goes down and The Purge begins, allowing absolutely sort of madness to go down unpunished. In the spoiler-y last shots, we see the extent of how fucked up things get on the night of The Purge; it's not just the ruffians taking out civilians with little regard of the moral or legal consequences.
Grillo's resolve and weaponry alone assure that this sequel will bring at least something new to the table, and I'm liking how far James DeMonaco is going with his initial premise. There's a freaky vibe I'm getting off these last two trailers that makes me think that this could possibly be a FINAL DESTINATION 2-type improvement on the original. If they screen this one as heavily as they did the first one, we should know within the next couple of months.
THE PURGE: ANARCHY commences on July 18th.
-Vincent Kim-Zahedi
"Papa Vinyard"
vincentzahedi@gmail.com
Follow Me On Twitter