Papa Vinyard here, now here's a little somethin' for ya...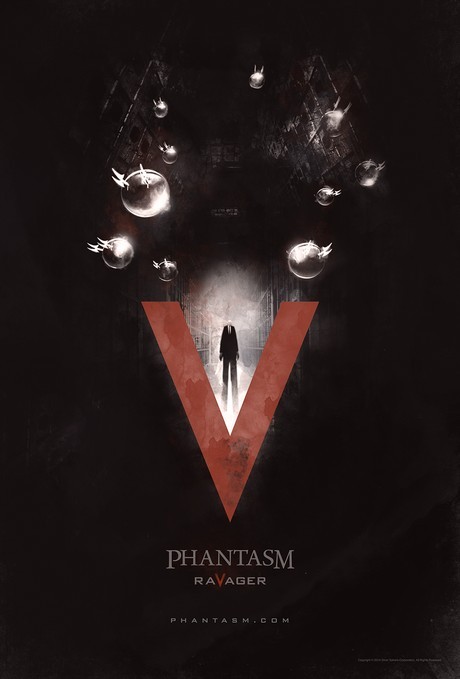 After giving you an exclusive announcement on PHANTASM: RAVAGER two days ago, we now have the teaser for the already-shot film, courtesy of EW.com. You see a bunch of familiar imagery in the minute-long peek, like that haunting (and haunted) mausoleum, Angus Scrimm as the Tall Man, Reggie Bannister, once again packing some serious heat to take down said Tall Man, and those pesky-as-shit flying orbs.
Although this entry was directed by first-time director David Hartman (a vet of TV animation like ASTRO BOY and TRANSFORMERS PRIME), it was produced and co-written by series creator Don Coscarelli (whose BUBBA HO-TEP and JOHN DIES AT THE END had VFX done by Hartman). Even if Coscarelli's dreamy aesthetic was a key defining feature of the franchise (and has undoubtedly played a part in the franchise's 35-year enduring popularity), it looks like he guided Hartman's hand on which toys of his to play with and how. This looks and feels like PHANTASM thus far; we can only wait and see if the feature film (or, at least, the next trailer) will do the same.
Either way,, we got a dude shooting rockets at The Tall Man in his own mausoleum. I'd chalk that up as a win for the day.
PHANTASM V: RAVAGER will be releas-BOOOOOOOOOOOOOOOOOOOOOOYYYYYYYYYYYYYYYYYYYYY!!!!
-Vincent Kim-Zahedi
"Papa Vinyard"
vincentzahedi@gmail.com
Follow Me On Twitter