Papa Vinyard here, now here's a little somethin' for ya...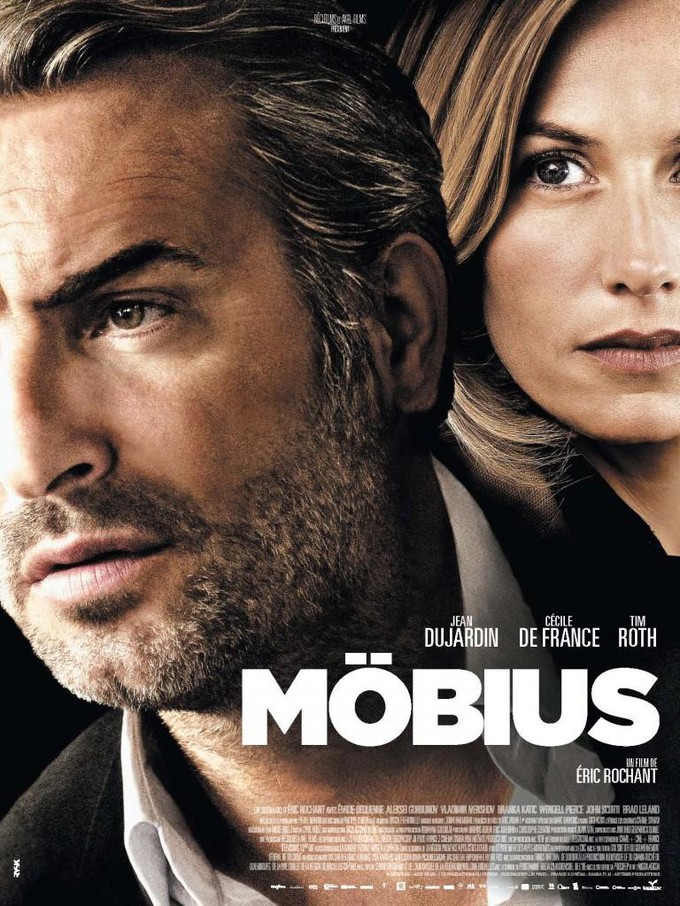 Eric Rochant's MOBIUS played at Tribeca last year, but despite a cast that included Jean Dujardin, Cecile De France, Tim Roth, and Wendell Pierce, it came and went without much fanfare, getting mixed reviews from the few that bothered to seek it out. Add to that the fact that its plot, about corporate and government espionage, primarily deals with European characters and financial structures, and I didn't think it was ever going to get distributed stateside. Well, I was half-right: it's going straight to Blu-ray/VOD next month, and this trailer tries to sell the suspense angle to American audiences.
What this trailer fails to get across is that it's just as much about the love affair between Dujardin and De France's characters as it is about the cloak-and-dagger stuff, which is what really makes the movie sing. It's an awesome, dramatic role for Dujardin, and De France is somehow both steely-eyed and totally vulnerable as the female lead. It's definitely in the mold (if not quite up the level of quality) of those '70s spy flicks like THE SPY WHO CAME IN FROM THE COLD or THE PARALLAX VIEW, and there's a mid-section fight scene (hinted at in the trailer) that is basically a 21st-century update of that elevator fight from DIAMONDS ARE FOREVER. It's not perfect, but certainly more interesting and intense than its reception would imply. You can read my full review on my blog.
It's crazy to think that a movie headlined by a recent Best Actor winner can go straight to VOD in today's marketplace, even if it sucks (which it doesn't), while shit like RUNNER, RUNNER and PARANOIA makes it into theaters. Hopefully, that doesn't keep the film from popping out to anyone who may find it as captivating, well-acted, and surprisingly intimate as I did.
MOBIUS will drop on Blu-ray and VOD on April 15th.
-Vincent Kim-Zahedi
"Papa Vinyard"
vincentzahedi@gmail.com
Follow Me On Twitter