Papa Vinyard here, now here's a little somethin' for ya...
Warner Bros. released a couple of character posters for their Wachowski siblings' sci-fi epic, JUPITER ASCENDING, and I'm seeing a certain level of pause in their marketing. Specifically, Channing Tatum and especially Mila Kunis seem way more everyday, human, and "relatable" than they seem in the actual footage. Notice Tatum averting his eyes as so he looks more like this instead of this.
I can't help but think this is a response to rumblings that this film has "bomb" written all over it. This type of lofty sci-fi has to hit a certain nerve in order to compete with the tentpoles that sandwich its July 18th release date, namely DAWN OF THE PLANET OF THE APES and HERCULES. WB's move seems to be to try and sell it as a generic Tatum-Kunis action flick with sci-fi leanings. Let them figure out how weird Chan Chan looks once their asses are in the seats.
But seriously, there's no excuse for apparently trying to evoke OZ imagery in that Kunis poster. That just strikes me as lazy, opportunistic hogwash.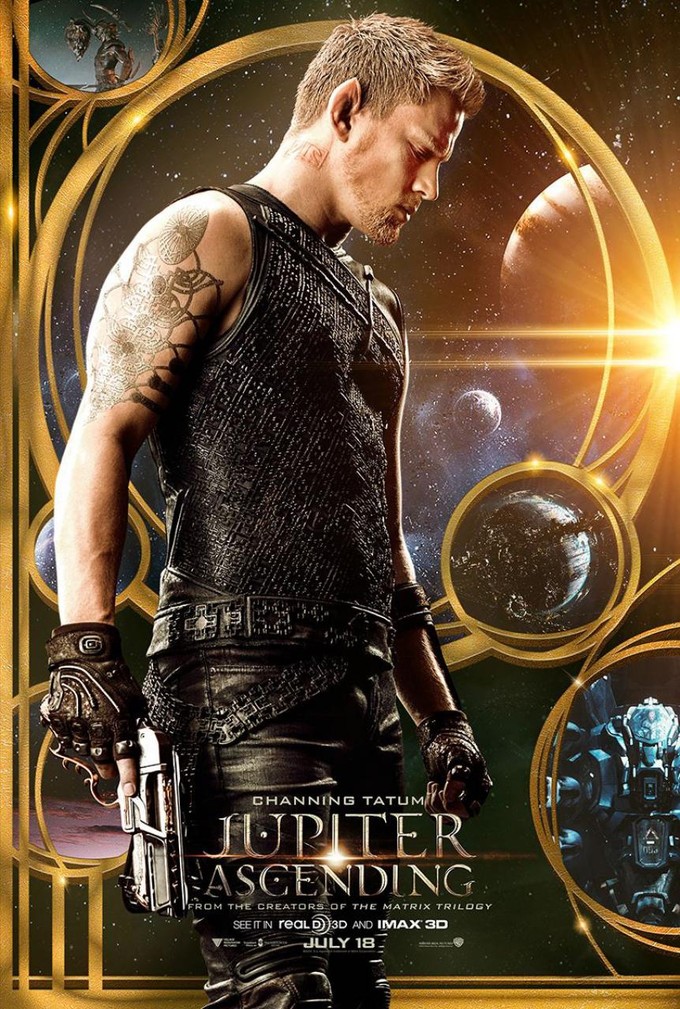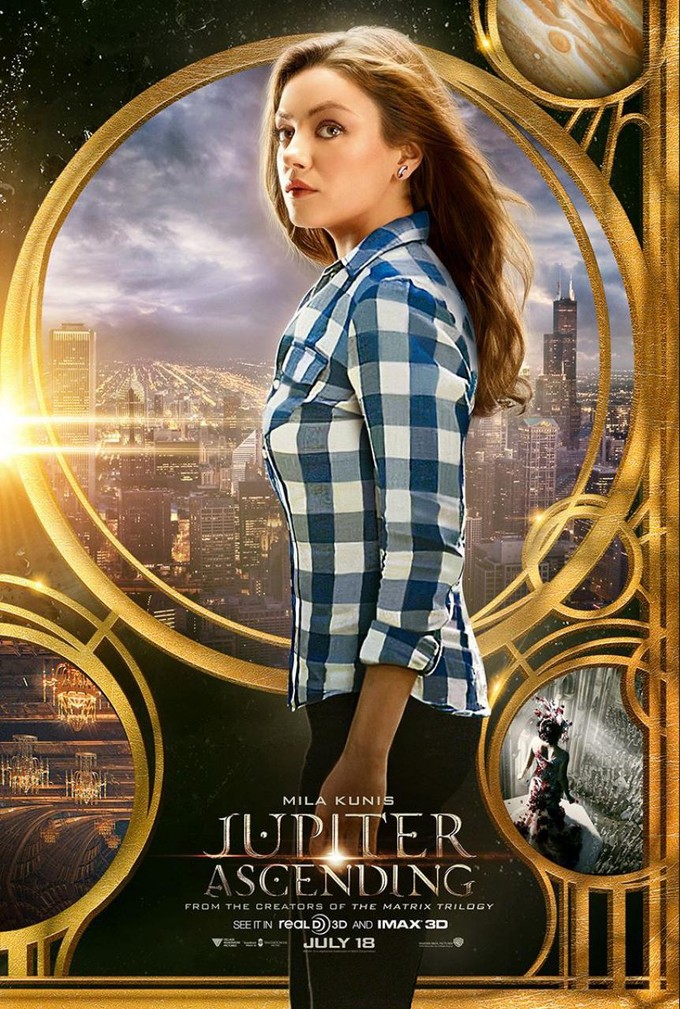 We should have another trailer for you guys (expected to premiere around 7:30 ET/6:30 CT), but for now, here's that old one.
JUPITER ASCENDING descends on July 18th.
-Vincent Kim-Zahedi
"Papa Vinyard"
vincentzahedi@gmail.com
Follow Me On Twitter