Hey Yo, Draven here.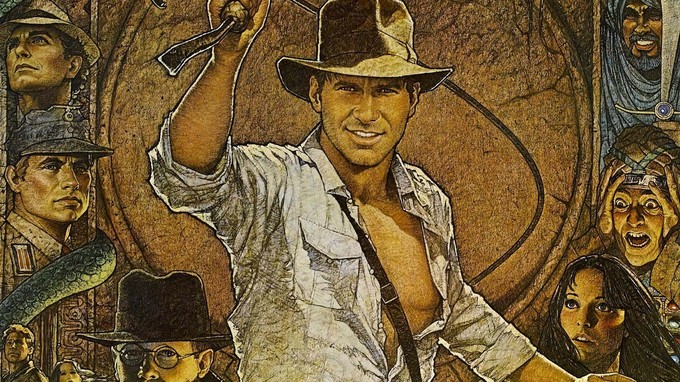 UPDATE: /Film is now flat out denying this rumor. Whether this means that Disney is moving forward with an INDY 5 with Harrison Ford in-place, or an INDY 5 is just not in development right now is unknown, but this is isn't the end of this. The original article follows:
It was announced back in December that Disney and Paramount had reached a deal to release future INDIANA JONES films. So we knew that there was going to be more adventures of Dr. Jones, what we didn't know is if it was going to be Harrison Ford, Steven Spielberg, and George Lucas continuing the franchise or if they were planning on rebooting it. Latino Review might have the answer to that question now. They claim that Disney and Paramount now have a plan in place that if they do not get an INDIANA JONES 5 off the ground by a certain date with Harrison Ford they will recast the role and reboot the franchise with a new trilogy of films and a younger Jones.
While it is hard to imagine anybody else donning the famous Indy fedora, Harrison Ford is going to be 72 this summer and so an INDIANA JONES 5 has to happen soon. He is presumed to be shooting STAR WARS: EPISODE VII soon, and we know there is a new BLADE RUNNER in development, so it would seem that he has a pretty busy schedule and might not have the chance to shoot INDY 5 soon. (The talk though has been that he really wants to play Indy at least one more time.) Either way, it is inevitable that we will eventually see a new actor in the role, and the good news is that they are planning to do it James Bond-like, with a new actor just stepping into the role seamlessly, without it being acknowledged in the story.
Speaking of the story, Frank Darabont has apparently already pitched an idea for a new INDY film but it isn't known what that pitch might be. He of course wrote an infamous script for INDIANA JONES AND THE CITY OF THE GODS which George Lucas rejected several times and eventually made KINGDOM OF THE CRYSTAL SKULL instead.
That's not all, as the report also suggests that Bradley Cooper is at the top of the wishlist if they do indeed recast the role. While it is an obvious and safe pick, I really have a hard time imagining him pull off the role and it not seem like a disappointment.
I haven't had a lot of time to think about whom I would like to see in the role, but the first name that comes to my mind is Timothy Olyphant. While I still think he would create an awesome cinematic DOCTOR STRANGE, I think he might even be better as an Indy-like character. JUSTIFIED is ending soon and so he is going to be free to jump on a major franchise but I really want it to be the right one. Still, it is going to be an uphill climb for any actor attempting to replace Ford, just ask George Lazenby.
Follow me on Twitter here!