Papa Vinyard here, now here's a little somethin' for ya...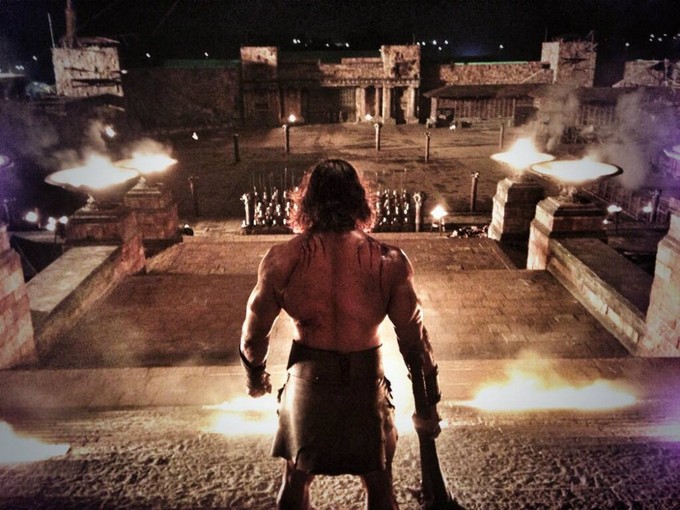 After Dwayne Johnson teased us for the whole shoot with obscured pictures (like the one above), we now have our first full-on look at his HERCULES via the below one-sheet and two stills courtesy of USA Today.The poster looks predictably 300-influenced, and, with all due respect, might have the ugliest picture of The Rock I've seen to date. He's totally on that list of dudes who looks better bald (although that may not always be entirely true).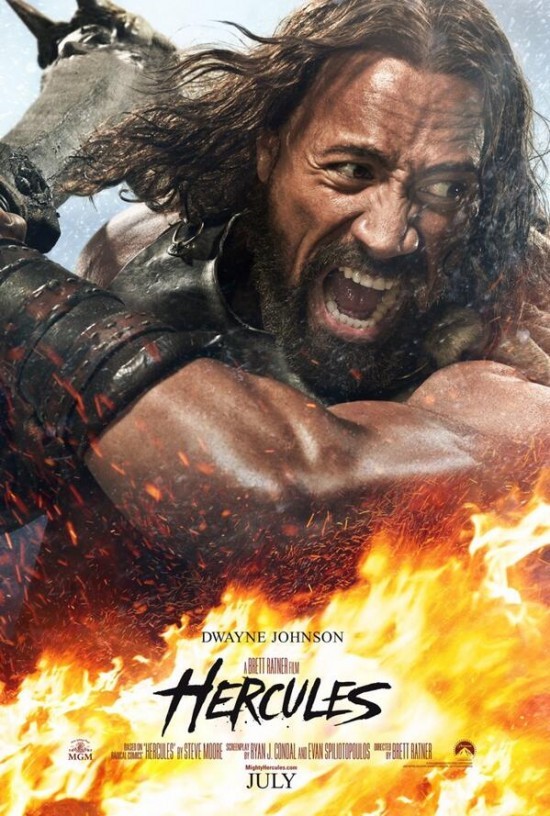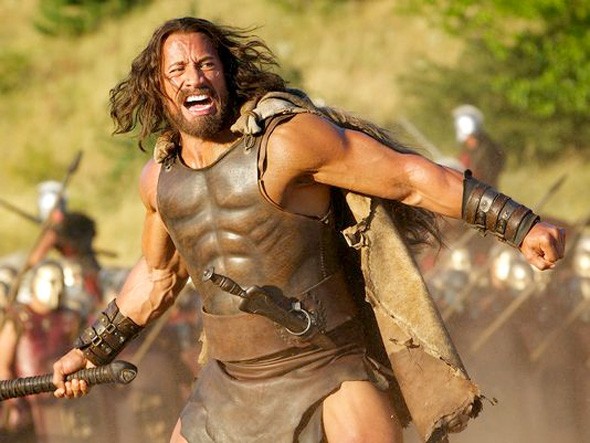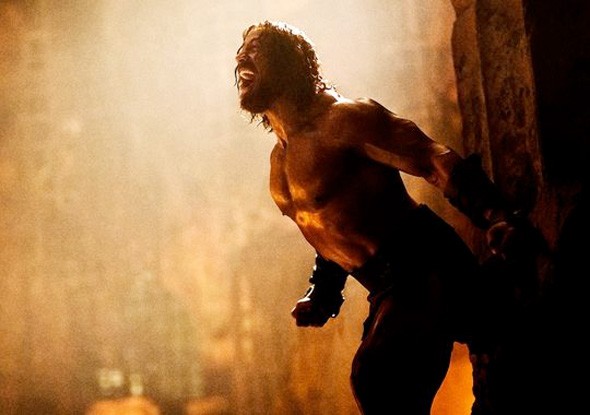 While Brett Ratner's presence may turn off a lot of people, the film boasts a stronger-than-expected supporting cast, including Ian McShane, John Hurt, Rufus Sewell, and Joseph Finnes, and should have a grander scale than the recent LEGEND OF HERCULES (and maybe even 300: RISE OF AN EMPIRE). It's weird that they seem to be going "realistic" with this take, keeping the gods and Greek mythology out of the story, and the inevitable PG-13 rating should put a kibosh on any hopes of extreme bloodletting, but hey. Dwayne Johnson's gotta be swinging that big-ass club at somebody (or something), and even if we won't see the full view when it connects, it should still be fun to see him take down jabronis in Ancient Greece. Right?
Check in tomorrow with a look at the first trailer.
HERCULES will lay the smack down on your rudy-poo candy ass on July 25th.
-Vincent Kim-Zahedi
"Papa Vinyard"
vincentzahedi@gmail.com
Follow Me On Twitter