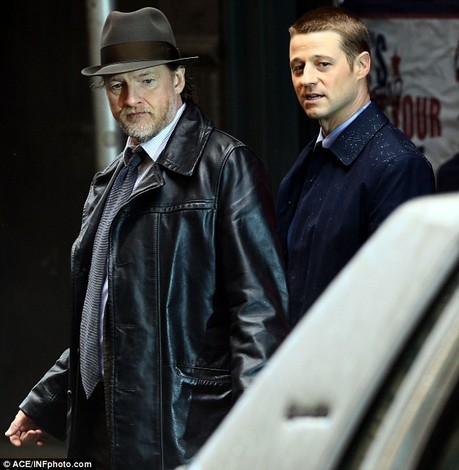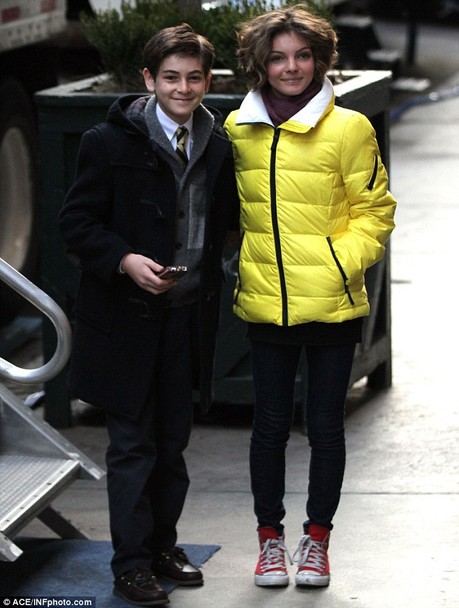 I don't know if James Gordon has ever been depicted sans moustache in the comic books, but Neil Hamilton played him clean-shaven in the 1966 TV "Batman" and now it looks like Ben McKenzie is following suit for Fox's upcoming "Gotham," a series that looks at what Batman's city was up to between the time Dr. Thomas and Martha Wayne were slain and the first appearance of The Dark Knight.
Just emerged are set photos of McKenzie ("The OC," "Southland") as Gordon, Donal Logue ("Terriers") as fellow cop Harvey Bullock, 13-year-old David Mazouz ("Touch") as future Batman Bruce Wayne and 14-year-old Michelle Pfeiffer clone Camren Bicondova as future Catwoman Selina Kyle.
Bruno Heller, who masterminded HBO's wonderful "Rome," serves as "Gotham" showrunner.
Find many more photos at the Daily Mail.