Papa Vinyard here, now here's a little somethin' for ya...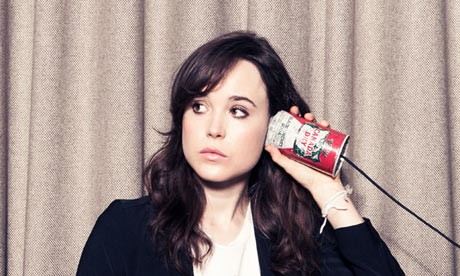 Judith Belushi-PIsano nee Jacklin was John Belushi's wife for the last 6 years of his life, and was obviously a key witness to both his rise to fame and his tragic drug use which ultimately claimed his life. She was his high school sweetheart before he they got married in their 20s, and no look at his life is complete without a thorough examination of his relationship with the former Ms. Jacklin.
For what is ostensibly the co-lead of Steve Conrad's Belushi biopic (with Emile Hirsch as the legendary comedian), the filmmakers have apparently gone with Ellen Page. Because the timeline explores his SNL years up to his death in '82, I'd expect their wedding to be featured in the film.
We still don't know if Miles Teller got the coveted role of Dan Aykroyd like Hirsch promised back in January, but the project does have the real Mr. Aykroyd's full support, unlike the ill-fated WIRED from back in the '80s. So presumably, Aykroyd signed off on Page's casting, and from the below picture, I think it's less of a stretch for her to fill Judith's shoes than the daunting task Hirsch's been given of replicating Belushi's trademark physicality and spirit. Page hasn't won the kind of acclaim she got for HARD CANDY, JUNO, or SUPER in years, so if she can convey the true pain of watching her mega-talented and beloved husband destroy himself over several years, this should remind people of her true talent and potential.
What do you guys think? Does she look the part, or is this just as left-field as Hirsch's casting?
-Vincent Kim-Zahedi
"Papa Vinyard"
vincentzahedi@gmail.com
Follow Me On Twitter