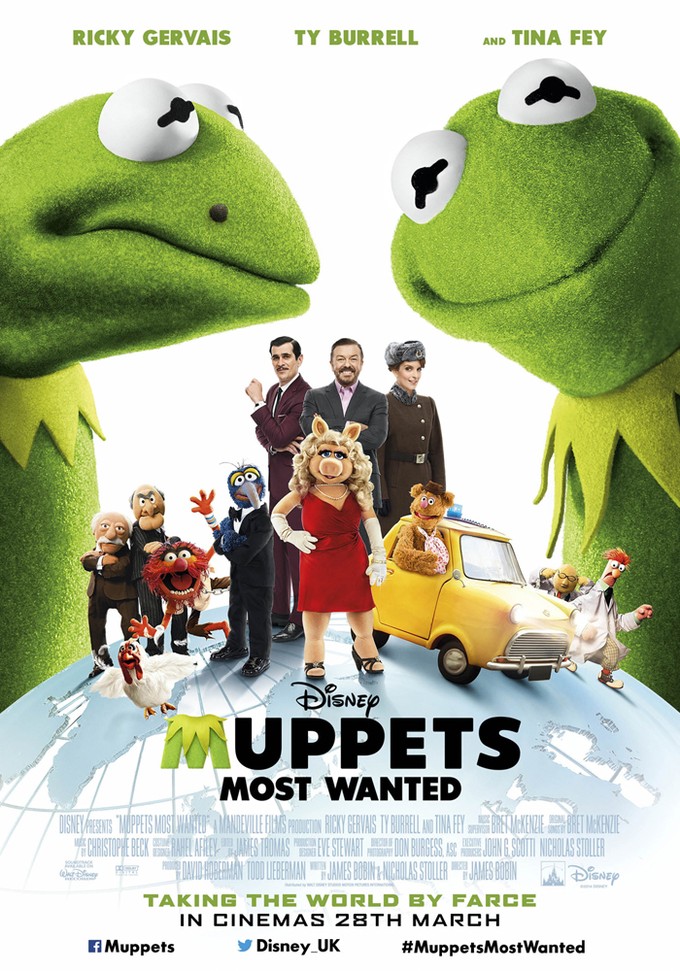 MUPPETS MOST WANTED releases today in the US and next week in the UK.
I know many adults who are interested in this one and should be running out to behold it over the weekend, but I thought it might be fun to see the Muppetverse through the eyes of a a five year old.
Beyond The Marquee's ace reporter (and DOCTOR WHO maniac) Lindalee recenty journeyed to the red carpet of the picture's World Premiere in L.A. - and filed this report, which includes insight from Tina Fey, Regan Burns, Cameron Boyce, Muppeteer/voicer Bill Barretta, and Karan Brar.
—————-
Glen Oliver
"Merrick"
- e-mail
- Twitter