Via French actor Omar Sy's Twitter stream…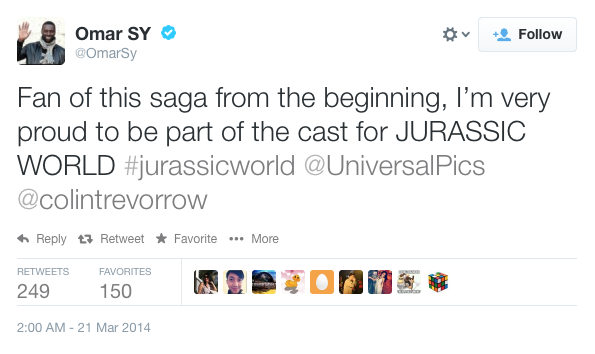 Sy appeared in Michel Gondry's MOOD INDIGO last year, Won the Tokyo International Film Festival award and the Ceasar award for 2011's THE INTOUCHABLES, and will soon be seen as Bishop in X-MEN: DAYS OF FUTURE PAST.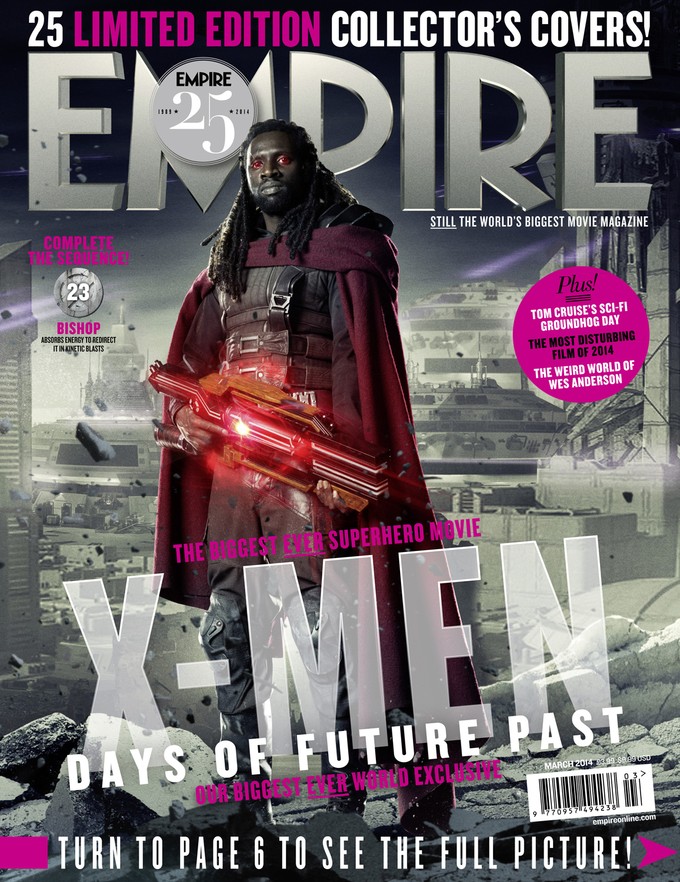 No word on Sy's character in JURASSIC WOLD - which is set to release June 2015.
—————-
Glen Oliver
"Merrick"
- e-mail
- Twitter