I'm not 100% clear on the sourcing of this one - so sincerest apologies in advance if I am inadvertently slighting anyone here. But, if I understand correctly, this new image of Tom hardy as Max Rocktansky in MAD MAX: FURY ROAD found its way to the internet via THIS Reddit stream.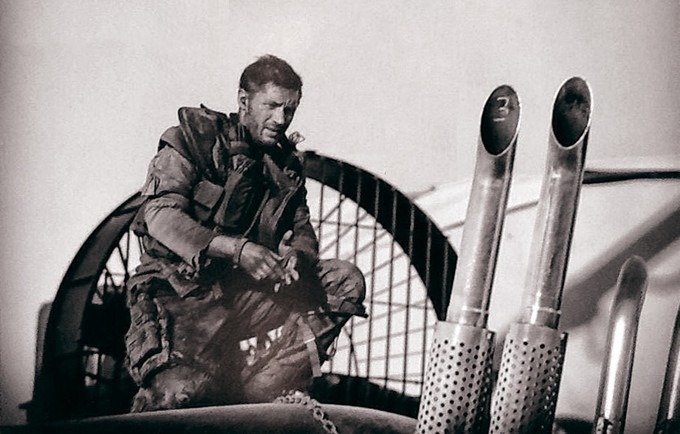 To the best of my knowledge, this is only the second full-on pic of HardyMax - the other being THIS shot from late last year.
To date, cyber leaks such as this have provided our best…and sometimes only…glimpse into the film, as The Powers That Be are still holding their cards very close to their chests regarding this production. Early word on the street? It's a rather amazing and breakneck piece of filmmaking. We'll see for ourselves when the picture opens May 2015.
—————-
Glen Oliver
"Merrick"
- e-mail
- Twitter