Papa Vinyard here, now here's a little somethin' for ya...

We have our first official bits of promotion for the 20-years-in-the-making DUMB AND DUMBER TO, and it's in the form of these teaser posters and that banner above. I think it's a brilliant, eye-catching way to tease the film with those iconic suits. Watching the film for the umpteenth time recently, and I was still grinning like a moron when Carrey gleefully sashes out of the dressing room with his pastel orange getup, before Daniels rises up in applause (Lloyd's impromptu softshoe routine is also priceless). There's no doubt that the fans of the film will instantly pick up on what they're being promised, and I can't wait to see people's reactions when they see these hanging in the lobby of their local theater.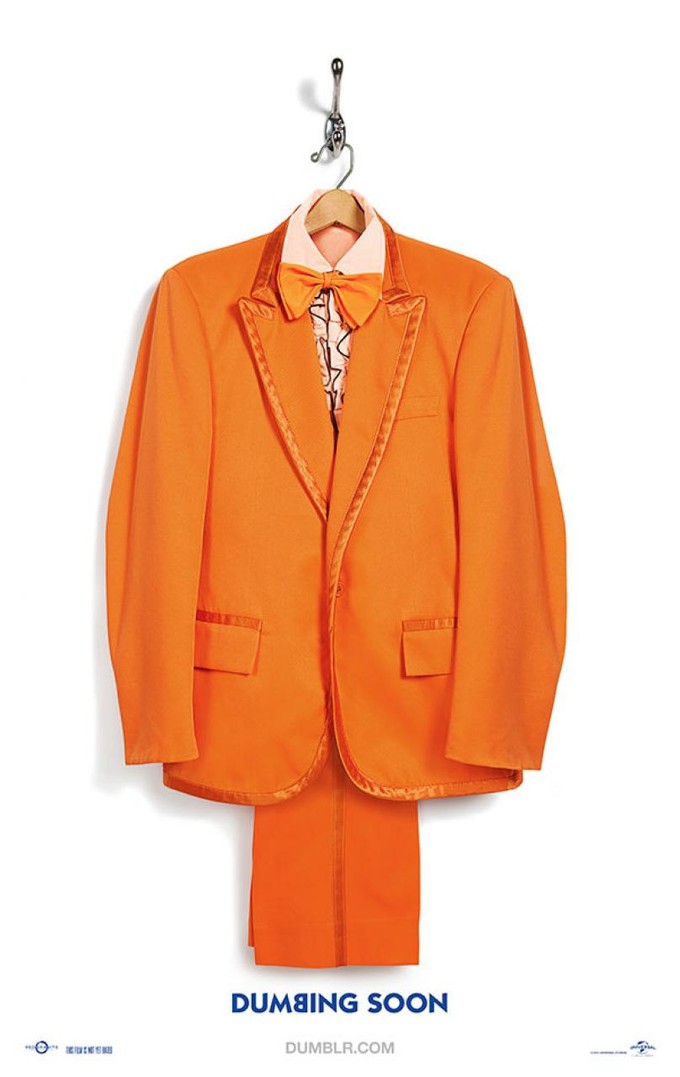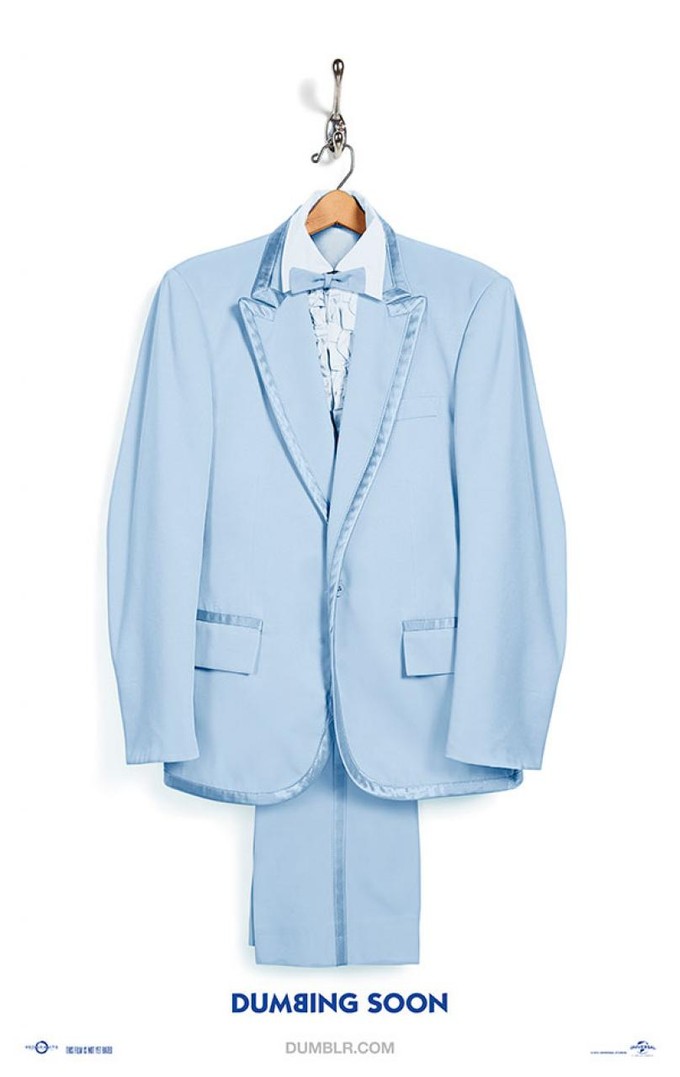 According to reactions from an early test screening, DUMB AND DUMBER TO is totally hilarious and a worthy sequel. We should be getting a teaser soon (if it opens with a dictionary definition of "dumb", I may pass out from joy), but for now, check out the official site at Dumblr.com.

Dumb and Dumber Trailer by dhamby86
DUMB AND DUMBER TO is just shaving on November 14th.
-Vincent Kim-Zahedi
"Papa Vinyard"
vincentzahedi@gmail.com
Follow Me On Twitter