Movie News
Get A Piece Of Tail With This New GODZILLA Poster!!
This isn't as altogether effective as the previous release, but here's a new poster for GODZILLA.
Folks who've already seen chunks of this film tell me the picture does a remarkable (and remarkably consistent) job at conveying the sense of scale hinted at in trailer thus far (size of beasts, etc.) I'm thinking IMAX all the way for this one.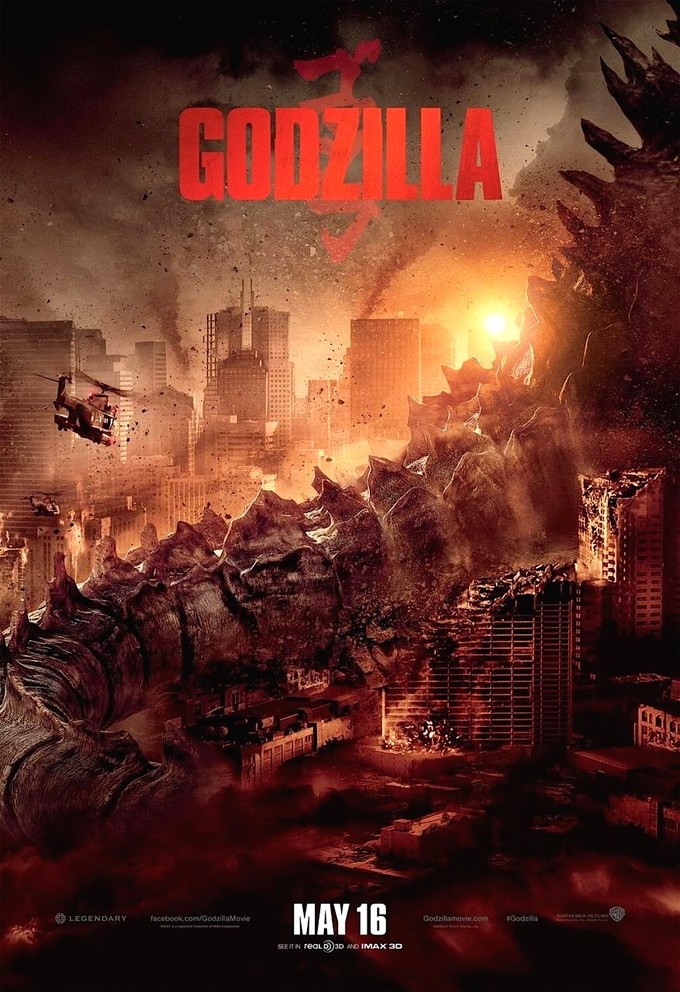 —————-
Glen Oliver
"Merrick"
- e-mail
- Twitter