Papa Vinyard here, now here's a little somethin' for ya...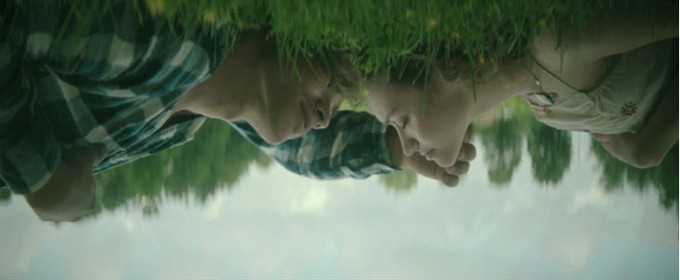 William Eubank's THE SIGNAL (not to be confused with the anthology horror film from '08 with the same title) premiered at Sundance this year to fairly strong reviews, touting its intense and visceral visual style but decrying its fairly predictable plot. This trailer is able to highlight the former without necessarily calling attention to the latter, except in its man-on-the-run plotline (which, itself, defies predictability using what looks like a flashback structure). Laurence Fishburne is the only big name here, and the afflicted protagonist is played by an appropriately-frazzled-looking Branton Thwaites (also in today's trailer for THE GIVER).
Even if the film ends up being a case of "style over substance," the visual palette of the film is quite striking for a modestly-budgeted sci-fi flick, and the relative lack of big stars and super-complex money shots actually lends the film an air of immediacy and tension. Even if the third-act twist is as anti-climactic as some of the reviews have claimed, there's still enough coolness and memorable imagery in this trailer to overcome my reservations about the plot.
One thing's for sure; I'm very curious as to the context of that head-against-glass shot.
And…LIN SHAYE!
THE SIGNAL is all around us on June 13th.
-Vincent Zahedi
"Papa Vinyard"
vincentzahedi@gmail.com
Follow Me On Twitter