Papa Vinyard here, now here's a little somethin' for ya...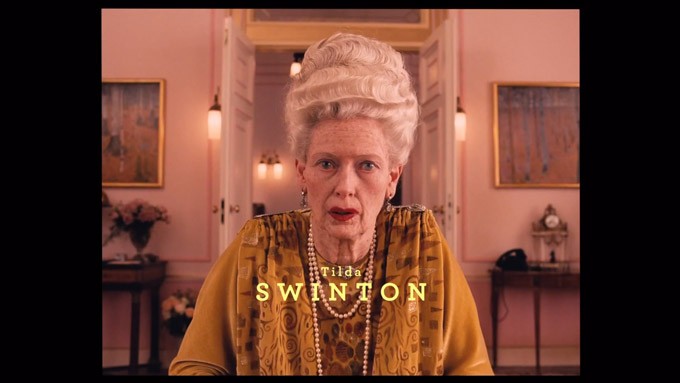 Judd Apatow's Amy Schumer vehicle, TRAINWRECK, added a huge list of cast members to its official roster today. First, The Wrap reported that Tilda Swinton, hot off of wildly different turns in THE GRAND BUDAPEST HOTEL and ONLY LOVERS LEFT ALIVE, will be joining the film as Schumer's boss (although we still don't know what her character does for a living). Shortly therafter, The Hollywood Reporter ran the news that WWE's John Cena, SNL's talented Vanessa Bayer, and Swinton's WE NEED TO TALK ABOUT KEVIN co-star Ezra Miller were also onboard. Finally, Variety announced that DELOCATED's Jon Glaser, SLEEPWALK WITH ME's Mike Birbiglia, and Best Supporting Actor nominee Barkhad Abdi will also be filling out the cast of Apatow's latest.
That's a huge blast of publicity Apatow and Universal created today, and it definitely adds a shit-ton of credibility to Ms. Schumer's first starring vehicle (which she also wrote). The biggest names on there are arguably Swinton and Abdi (who are odd, but intriguing additions to the world of Apatow), but that whole list is impressive. Apatow is following his more recent, FUNNY PEOPLE/THIS IS 40 trend of mixing proven actors (Swinton, Miller) with upstart comedians (Bayer, Glaser, Birbiglia) and stunt-cast big names (Cena, Abdi), and I only hope that they don't all overshadow Schumer on her first turn at bat as the comedy lead.
I just hope this doesn't follow Apatow's recent work in feeling a bit, how do you say, overstuffed...
TRAINWRECK goes for that mid-summer comedy money on July 24th, 2015.
-Vincent Zahedi
"Papa Vinyard"
vincentzahedi@gmail.com
Follow Me On Twitter