Papa Vinyard here, now here's a little somethin' for ya...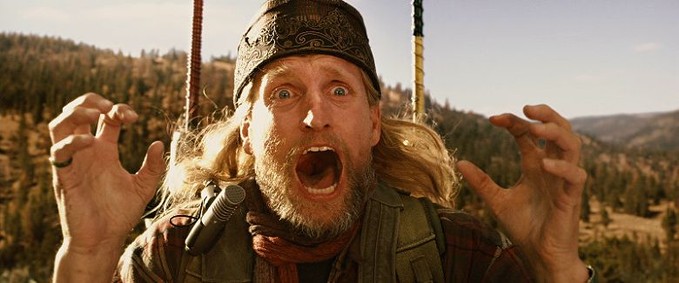 John Hillcoat's TRIPLE NINE already has a formidable…fuck that, a totally amazing cast lined up. We're talking Casey Affleck, Chiwetel Ejiofor, Michael B. Jordan, Kate Winslet, Gal Gadot, and freaking Aaron Paul (forget NEED FOR SPEED for a second and remember the glory of Pinkman). Now, Deadline reports that Hillcoat's got another big-name, hot-as-blazes name for his latest flick, and it's one of the TRUE DETECTIVEs, Woody Harrelson.
Harrelson will be playing Affleck's uncle, a fellow cop involved with a blackmailing plot by the Russian mafia that uses the boys in blue as their pawns. The "triple nine" of the title refers to 999, the police code for a downed officer, which will be used as a distraction while the cops pull off a near-impossible heist.
Hillcoat's no stranger to great casts, but this is his highest-wattage roster to date. I have no doubt he'll do wonders with it, while working in a contemporary setting for the first time.
TRIPLE NINE shoots this summer, and will probably land in theaters sometime in 2015.
-Vincent Zahedi
"Papa Vinyard"
vincentzahedi@gmail.com
Follow Me On Twitter