Papa Vinyard here, now here's a little somethin' for ya...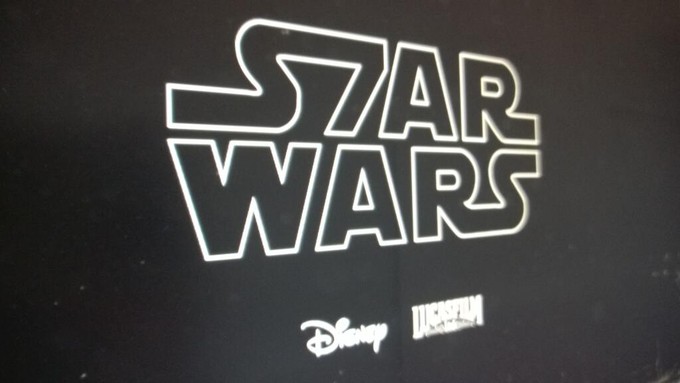 J.J. Abrams may be keeping his cards as close to his chest as humanly possible, but that didn't stop Disney chairman Bob Iger from letting some basic details slip to investors. At the company's annual shareholder meeting, Iger revealed some basic info about a few of their projects, including EPISODE VII. Aside from mentioning that it "really looks amazing," he officially revealed that the film will take place 30 years after RETURN OF THE JEDI (which puts it at approximately 34 ABY in the SW timeline). He also mentioned we'll be seeing some "familiar faces," all but confirming that the vets of this franchise, including Mark Hamill, Carrie Fisher, Billy Dee Calrissian, and a certain former carpenter, will be making their triumphant returns in the new installment.
Given that it will have been about 32 1/2 years after the release of JEDI when EPISODE VII finally comes out, it's not any massive revelation that the SW timeline will just about follow suit accordingly. Plus, any sequel of any sort pretty much assumes you'll be seeing at least some "familiar faces." Still, it's safe to assume that Iger, while not "really in the process," has total access to any and all SW info he wants, so these tidbits feel like more than uninformed misinformation for the public (like, say, J.J. ASSURING us that Khan wasn't the INTO DARKNESS villain).
Filming's getting going in just under two months, so this is the home stretch, folks. This is the last time when absolutely anything and everything can happen in EPISODE VII. Very soon, stuff's getting nailed down, and our own ideas of what EP VII should be will dissipate like Tatooine sand running through your fingers. Cynics, aside, a lot of us out there are excited at the prospect of new STAR WARS, and can't wait to see what J.J. & his people are cobbling together over there in Pinewood.
STAR WARS: EPISODE VII will be quite operational on December 18th, 2015.
-Vincent Zahedi
"Papa Vinyard"
vincentzahedi@gmail.com
Follow Me On Twitter