Papa Vinyard here, now here's a little somethin' for ya...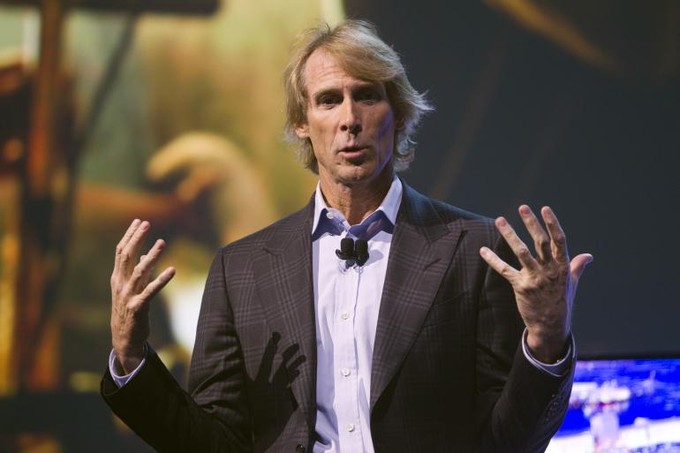 THR has some news on the latest potential Michael Bay jam. Paramount bought a pitch by his Platinum Dunes company for what has been described as an "adventure" movie with an "undersea component." He's set to produce, but he's considering taking it on as a directorial gig. Aside from the writers, Tom Wheeler (PUSS IN BOOTS, the upcoming B.O.O.: BUREAU OF OTHERWORLDLY OPERATIONS) and Robbie Thompson (TV's HUMAN TARGET, SUPERNATURAL), that's all the info we've got at this time.
It's easy to jump on the Michael Bay hate train, but that discredits his output of genuinely tight flicks like BAD BOYS, THE ROCK, and, most recently, PAIN & GAIN. If making the TRANSFORMERS series buys him the right to spend the rest of his career making nutso stuff like that last one, then I'd say it was an understandable (if unfortunate) call. Hopefully, if he takes it on as a director, he can sidestep those pesky circumstances that plagued aquatic-based productions like JAWS, THE ABYSS, WATERWORLD, CUTTHROAT ISLAND, TITANIC, or PIRATES OF THE CARIBBEAN: AT WORLD'S END.
-Vincent Zahedi
"Papa Vinyard"
vincentzahedi@gmail.com
Follow Me On Twitter