Papa Vinyard here, now here's a little somethin' for ya...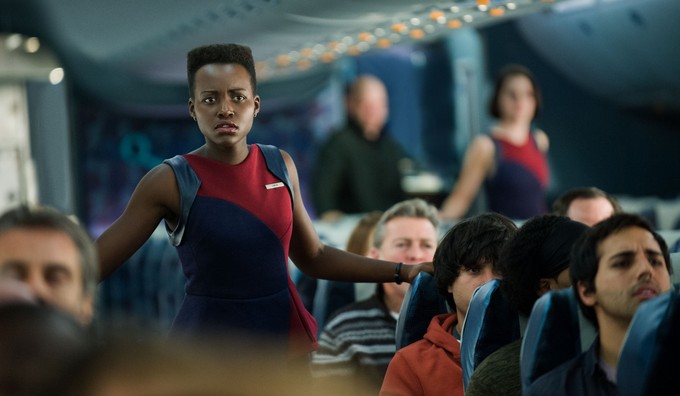 According to Latino Review, and with confirmation by THR, the latest actor to meet with J.J. & Co. for a role in STAR WARS: EPISODE VII is 12 YEARS A SLAVE/NON-STOP actress (and the most recent winner of the Best Supporting Actress Oscar) Lupita Nyong'o. This makes total sense considering the type of rising stars they've taken under consideration, including Adam Driver (who is all-but-confirmed as signing on), Jesse Plemens, and John Boyega, but with her Oscar win, she's arguably the hottest contender they've looked at thus far.
THR speculates that she's up for the role of Obi-Wan Kenobi's descendant (from a previously-undiscussed fling), but oddly enough, they claim she's not the first non-caucasian to meet for the role.
Though she played the part of a victim all the way to Academy glory, I would love to see her as the first major female Jedi of the series. She has a lithe elegance to her that would lend itself well to lightsaber battles, and that emotional edge she's displayed so openly on film could be the ingredients for a great SW character.
The real question is how serious have her "talks" been, and whether this is just another name we've heard in association with this tentpole or an actual announcement in regards to who's filling out the cast of the most anticipated sequel of the near future. J.J. can keep those cards as close to his vest as he wants, but I reckon we're gonna start hearing some concrete news reaaaal soon (they start shooting in mid-May).
STAR WARS: EPISODE VII will be a lot less far, far away on December 18th, 2015.
-Vincent Zahedi
"Papa Vinyard"
vincentzahedi@gmail.com
Follow Me On Twitter