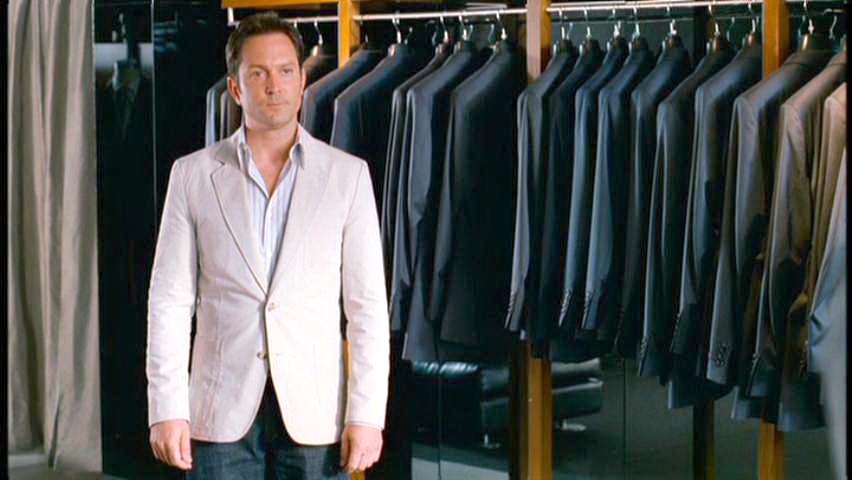 Lennon is getting Lemmon's old role!
(And Matthew is getting Matthau's.)
Thomas Lennon, last seen playing the boss on "Sean Saves The World," has landed the Felix Unger role in Matthew Perry's pilot for a reboot of "The Odd Couple."
Perry, who co-wrote the "Odd Couple" pilot, will play Oscar Madison.
Lennon, a veteran of the sketch comedy group The State, has had an interesting career. Like Perry, Lennon is a screenwriter as well as an actor; his writing credits include TV projects like "You Wrote It You Watch It," "Viva Variety," "Reno 911," as well as big-screen fare like "Taxi," "The Pacifier," "Herbie Full Loaded," "Let's Go To Prison," "Balls of Fury," "Reno 911: Miami" and both "Night at the Museum" movies.
As an actor he's probably best known as "Reno 911's" police lieutenant Jim Dangle.
Since the end of "Friends" in 2004, Perry has starred in "Studio 60" (2006), "Mr. Sunshine" (2011) and "Go On" (2012).
"The Odd Couple," about a pair of divorced New Yorkers who find themselves cohabitating, began life as a 1965 Neil Simon play starring Walter Matthau and Art Carney, then became the Matthau-Jack Lemmon movie in 1967, then the ABC Tony Randall-Jack Klugman sitcom in 1970.
This is the second time producers have tried to remake the TV "Odd Couple," with Ron Glass and Demond Wilson playing Felix and Oscar in 1982's "The New Odd Couple." That one was overseen by Garry Marshall, who also mastermined the 1970s version.