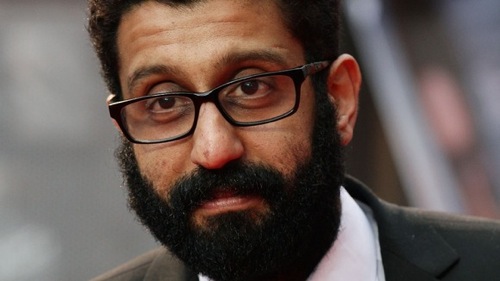 Jeremy here...
Joe Wright's Neverland epic PAN has been lining up an impressive roster of stars to play the iconic roles created by J.M. Barrie. Garrett Hedlund is onboard as Captain Hook, Rooney Mara is in talks for Tiger Lily and Hugh Jackman has snagged the role of Blackbeard (who, obviously, is not a Barrie creation). According to The Wrap, the production has just found their Smee in Adeel Akhtar, who was amazing as Faisal in Chris Morris's excellent FOUR LIONS.
PAN is essentially an origin story in which the orphaned Peter is whisked off to Neverland for his first big adventure. It's not the most exciting idea for a movie, but Wright is a major talent and I'm interested to see how he shoots in 3D. The screenplay is by Jason Fuchs, who previously wrote ICE AGE: CONTINENTAL DRIFT.
Warner Bros already has July 17, 2015 tagged for PAN's theatrical release, so don't be surprised when Marvel moves THOR 3 onto that date.