Papa Vinyard here, now here's a little somethin' for ya...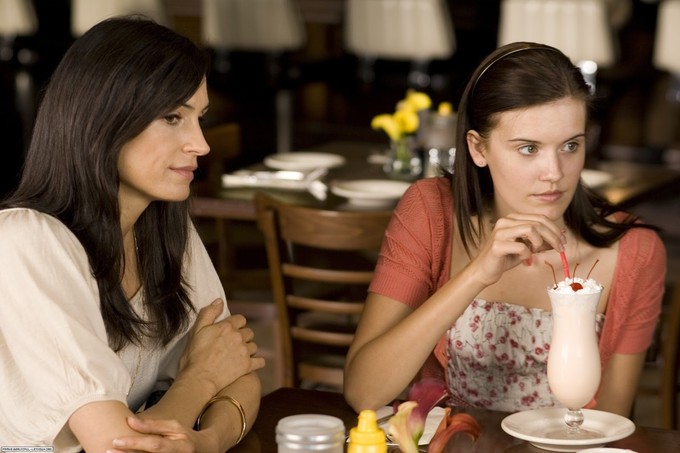 We knew that Olivier Megaton and Liam Neeson were returning for TAKEN 3, and that they were negotiating with Forest Whitaker for a new role, but now we have confirmation on more returning cast members. Today, we learned that Maggie Grace and Famke Janssen will return as the daughter and ex-wife, respectively, of Neeson's Brian Mills, who have both been TAKEN at this point. Grace's character, as you may recall, was the one who had to break out the "skills" when Mills was TAKEN in the last installment, but that was only in the ever-so-brief moments before Mills Neesoned out and resumed kicking ass front and center once again.
We still don't have plot details for this one, or even a central location, but we keep hearing rumblings that TAKEN 3 will not be nearly as similar to its predecessor as TAKEN 2 unfortunately proved to be. However, it must be said that we were hearing the same things when THE HANGOVER: PART III was announced, and that turned out to be both kind of too-little-too-late and totally bogus (they end up not only back in Vegas, but back in Caesar's, the one hotel on the Strip they've already been to!).
Either way, I'm hoping that they give Famke the moment in the sun they gave Grace the last time around. That lady played one of my favorite, most vicious Bond girls in history (like you never fantasized about Xenia Onatopp killing you mid-coitus with her thighs…no? Ah well…), not to mention thoroughly badass female characters in movies like HOUSE ON HAUNTED HILL and the (first two) X-MEN movies, so it would be nice to see her as something other than a damsel in distress this time.
So…is it too much to hope for that Jon Gries and Leland Orser also come back?
-Vincent Zahedi
"Papa Vinyard"
vincentzahedi@gmail.com
Follow Me On Twitter