Papa Vinyard here, now here's a little somethin' for ya...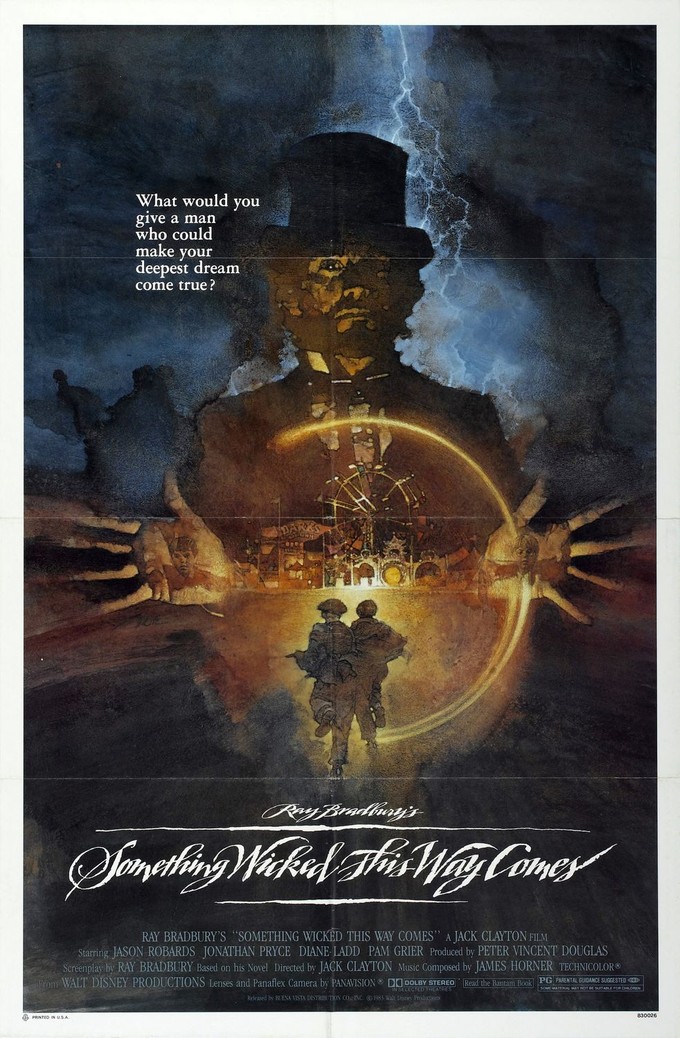 Deadline has announced that screenwriter/novelist Seth Grahame-Smith (ABRAHAM LINCOLN: VAMPIRE HUNTER, DARK SHADOWS) is set to make his directorial debut with an adaptation of Ray Bradbury's SOMETHING WICKED THIS WAY COMES. The novel, famously adapted into an early-'80s Disney film with Jonathan Pryce and Jason Robards, tells the story of a traveling carnival (headed up by the tatted-up Mr. Dark) which accumulates side-shows by corrupting susceptible souls and making them part of the roster. Two young boys named Will and Jim, along with Will's dad, attempt to fight off Mr. Dark and his cronies before they take over their Midwestern town.
The original, co-written and begrudgingly approved by Bradbury himself, isn't considered "sacrosanct" by Grahame-Smith, who is taking more of an inspiration from the original novel, a childhood favorite of his. I'd say that this meant his take would lean darker than the Disney incarnation went, but that version is still pretty graphic and intense, with a frightening tone and images like a kid's decapitated head. In his own words: "I'm not remaking the movie; I want the haunted atmosphere that makes the book so chilling, and I want to reinstate some of the classic scenes from the book that were missing from the '83 film."
I haven't been a big fan of Grahame-Smith's films as a screenwriter thus far, but apparently he's only been tasked to do a treatment, with the real writer to be hired once he's done. Both ABRAHAM LINCOLN: VAMPIRE HUNTER and DARK SHADOWS struggled with tonal inconsistencies (and mass audience approval), but I'm hoping that he is able to keep some of that oddball wit of those films with this more sincere tale about father-son bonding and growing up. If he's able to match his own styles with Bradbury's legendarily evocative prose, this could be one remake that actually succeeds in surpassing the original.
And I know it's never going to happen, but how cool would it be if Pryce played Will's father this time around? He's only 5 years older than Robards was when the original was released. I'm just sayin'…
But most importantly…who's the new Mr. Dark?
-Vincent Zahedi
"Papa Vinyard"
vincentzahedi@gmail.com
Follow Me On Twitter