Papa Vinyard here, now here's a little somethin' for ya...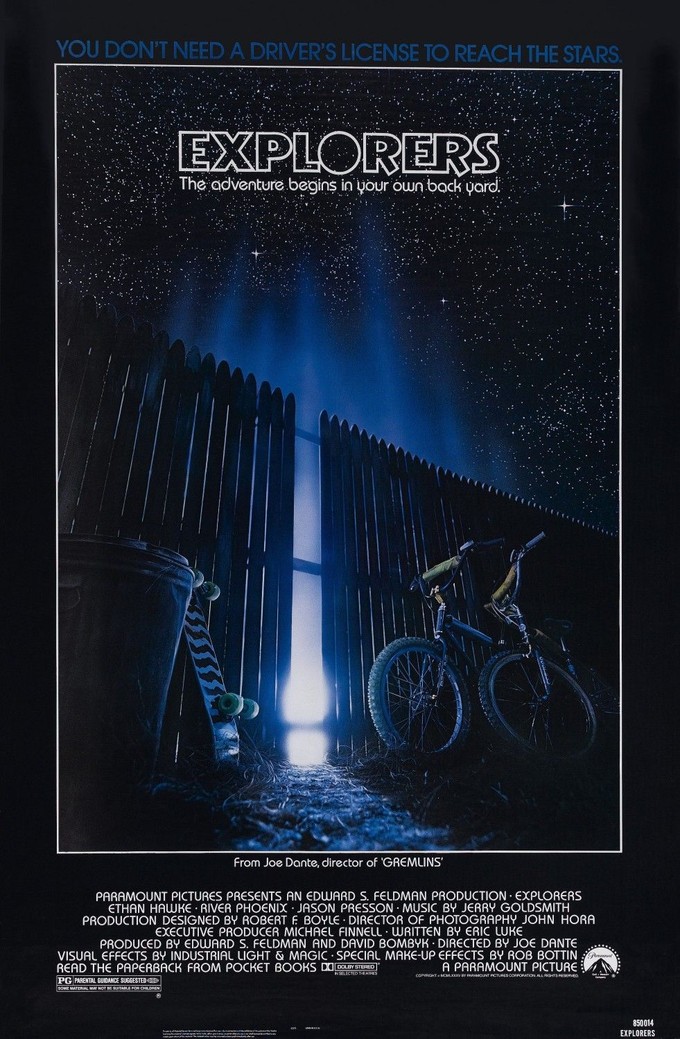 First GREMLINS, then THE HOWLING, now another Joe Dante '80s classic is getting the remake treatment. According to THR, the writing/directing team of Geoff Moore and Dave Posamentier (who have BETTER LIVING THROUGH CHEMISTRY on the way) is scripting an EXPLORERS remake for Paramount, under their Insurge label.
For those who haven't seen the original, it's about three shall-we-say dorky fellows who build a spaceship after one of them dreams up some schematics. Crazily enough, it works, and the three adolescents end up meeting some bonkers-lookin', Rob Bottin-designed E.T.s…for a second.
Dante's original is quite charming, and has really strong early performances by River Phoenix and Ethan Hawke, but, as the THR article mentions, the studio screwed him over when they bumped up the release date mid-shoot. Dante was forced to slap together a hastily-rewritten ending which felt like an anti-climactic gip the first time I saw it, despite terrific work from Bottin and Robert Picardo. I'm hoping that Moore and Posamentier take a look at Dante and writer Eric Luke's original plans for the film, and can maybe create an even better, more fully-fleshed feature than they were able to execute the first time around.
As far as I'm concerned, no matter who they get to direct this thing, there are four names that this production has to acknowledge as the cast and crew are culled together and they are Ethan Hawke, River Phoenix, Jason Presson, and Rob Bottin. I say good luck to them (and don't rule out getting Hawke to play a dad).
Think there's hope for this one, or should Paramount just let EXPLORERS be?
)
-Vincent Zahedi
"Papa Vinyard"
vincentzahedi@gmail.com
Follow Me On Twitter