Hey Yo, Draven here.
Paramount wants to show you just how big TRANSFORMERS: AGE OF EXTINCTION is going to be so they have released a new IMAX poster (via Yahoo) for the film: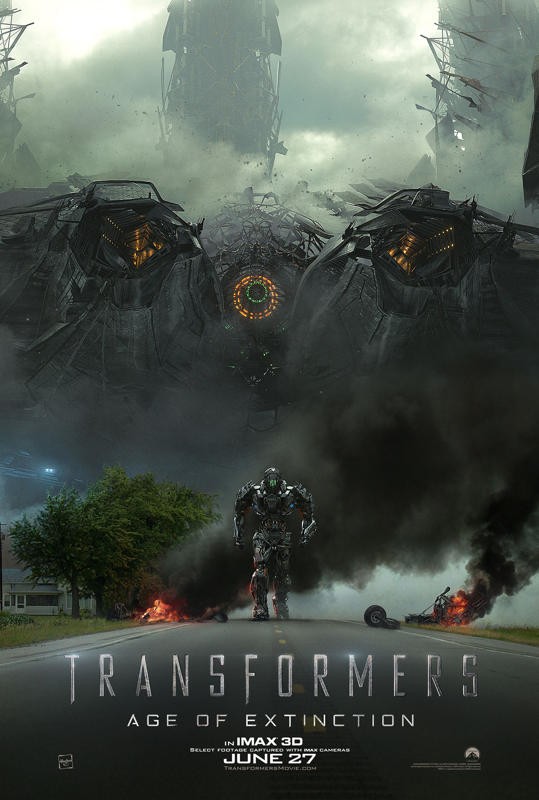 The film will be released June 27th in IMAX 3D and as you can see above, "select footage captured with IMAX cameras".
Follow me on Twitter here!