Hey Yo, Draven here.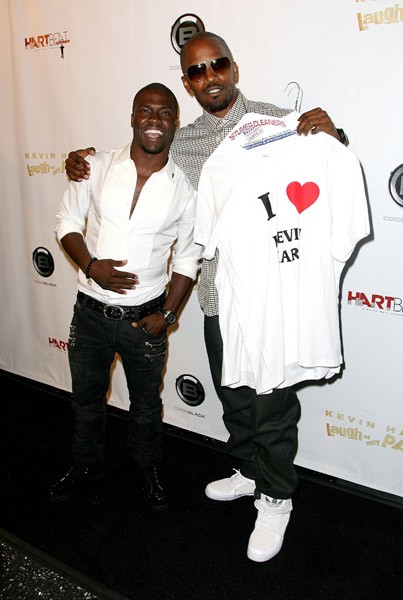 As Kevin Hart continues to take over the world, Variety is reporting that he and Jamie Foxx are both in negotiations to sign on to star in BLACK PHANTOM. RIDE ALONG director, Tim Story is in negotiations to direct the film.
The story will revolve around two hitmen, who team up after one of them is sent to kill the other. (If we were lucky, Hart would get the Black Phantom role and Foxx would just continue to play Motherfucker Jones in a HORRIBLE BOSSES spin-off.)
Screen Gems is obviously looking to stay in the Kevin Hart business and continue to try to replicate the RIDE ALONG success from earlier this year. We know Hart and Tim Story are going to return for a sequel to that film, and now teaming them up with Jamie Foxx should be a pretty safe move.
Follow me on Twitter here!