Movie News
Atom Egoyan's West Memphis Three Drama DEVIL'S KNOT Gets A Suitably Dramatic Trailer!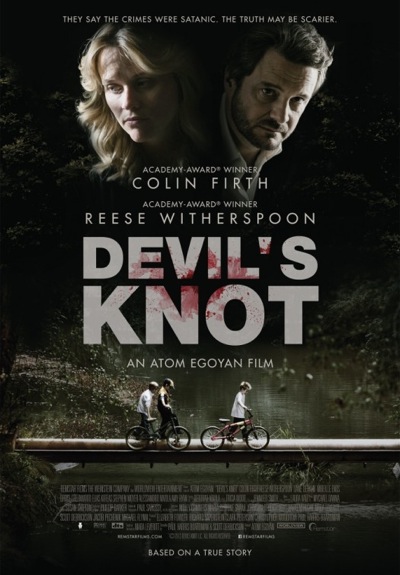 Jeremy here...
Boy, do I hate the tagline on that poster. It's cheap, exploitative and heavy-handed in ways that Atom Egoyan's films have never been.
The latest from the director of EXOTICA and THE SWEET HEREAFTER (two of the best films of the 1990s) received mixed reviews at the 2013 Toronto International Film Festival, but Egoyan has more than earned the benefit of the doubt. Though the real-life tragedy of the West Memphis child murders (which led to the conviction of the now-free West Memphis Three) has been exhaustively covered via four documentaries, Egoyan is a master of burrowing into a traumatized community and capturing the volatile mixture of sorrow and anger. The subject matter does have faint echoes of EXOTICA and THE SWEET HEREAFTER. I'd love to see Egoyan return to form. I guess we'll find out May 9th. Until then, a trailer!