Ahoy, squirts! Quint here. As I was running around getting ready for SXSW the news of a Last of Us movie came out via Deadline.
I'm a big, big, big fan of The Last of Us. In fact the Last of Us developer Naughty Dog is pretty much the sole reason I bought a PS4 I trust them that much after Uncharted and The Last of Us. If you've played the game you knew a movie adaptation was inevitable. The thing is very cinematic, the world so rich and the character drama so striking that it was bound to catch Hollywood's eye sooner or later.
The eye it caught belonged to Sam Raimi, who is now producing the film at Screengems under his Ghost House with Naughty Dog Creative Director Neil Druckmann penning the screenplay.
There's no word about a director, but I'm sure they'll have their pick of the young bloods out there if they want, but I'd personally love to see Raimi himself step in and make the film. Imagine if he took the restrained tension of A Simple Plan mixed with a bit of his Evil Dead insanity.
While the game is set in a post-apocalyptic landscape with a sort of zombie threat (really fungal virus infected ala Danny Boyle), the heart is a survival story between a cold hearted man and a young girl that could very well possess the secret to ending the infection. He is charged to shepherd her through the wastes and while the different infected are awful, the real evil in the story are humans.
It's not a new setup, but the execution is really fresh and the relationship between Joel and Ellie really make this something special. I can't wait to see what they do with this.
Thoughts?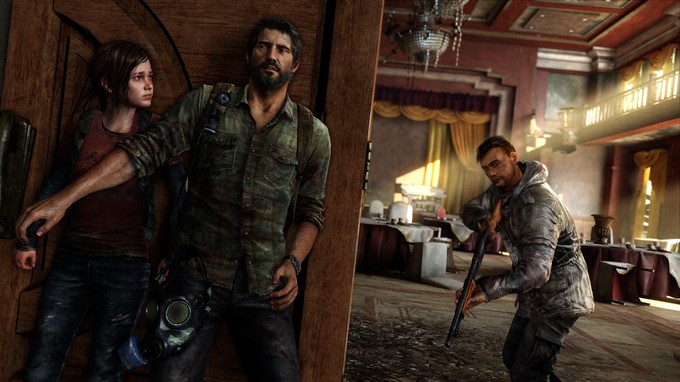 -Eric Vespe
"Quint"
quint@aintitcool.com
Follow Me On Twitter