From IMAX comes their poster for DIVERGENT.
This art is from Victo Ngai, and was generated as part of IMAX's FANFIX series (which previously brought us interesting and unique posters for PACIFIC RIM, RIDDICK, and STAR TREK INTO DARKNESS).
You can find a list of theaters distributing this poster HERE - the picture opens in standard in IMAX formats on March 21.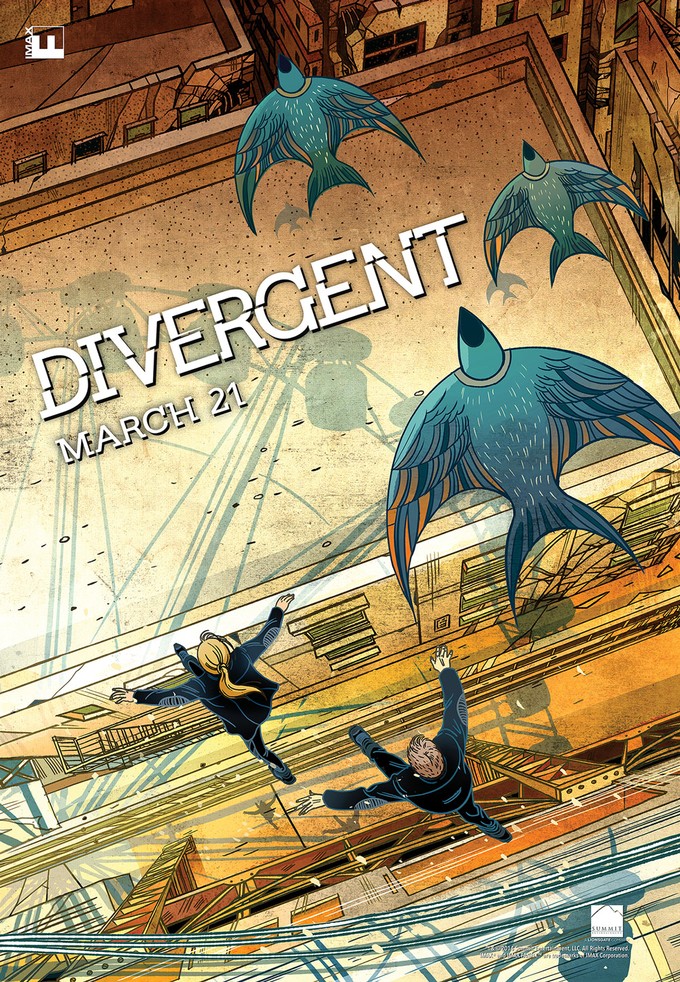 Veronica Roth, who authored the book series from which this first movie springs, recently got a look at the big-screen adaptation of her work and had very good things to say about it. You can find her thoughts on the matter HERE.
—————-
Glen Oliver
"Merrick"
- e-mail
- Twitter