Hey Yo, Draven here.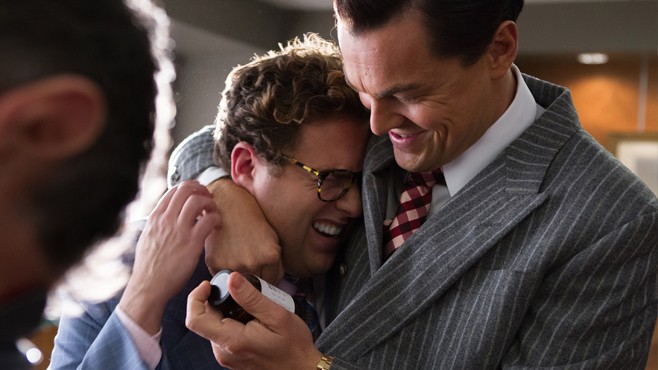 Leonardo DiCaprio and Jonah Hill are both coming off of Oscar nominations and massive box office returns for THE WOLF OF WALL STREET (my favorite film of 2013). According to Variety, Hill and DiCaprio are going to keep the good thing going, as they have both signed on to star in a feature film adaptation of the Vanity Fair article, THE BALLAD OF RICHARD JEWELL. Another 2013 Oscar nominee, screenwriter Billy Ray (CAPTAIN PHILLIPS), has signed on to script the film.
The film will star Hill as the titular Richard Jewell, who was a security guard at the 1996 summer Olympics in Atlanta, GA. Before the infamous Olympic Park bombing, Jewell was the one who discovered and reported the backpack that contained the explosives. He was able to help evacuate most of the people before the explosives detonated, limiting the casualties and injuries.
The interesting parts came after that though, as the FBI identified Jewell as the main suspect in the bombing. (It later turned out to be pro-life nut job Eric Rudolph.) The media made Jewell into a villain and followed him around obsessively, until he was finally cleared of any wrongdoing in October of 1996. Leonardo DiCaprio will be portraying Jewell's lawyer, who is trying to clear Jewell's name.
It sounds like it is going to be very different from WOLF OF WALL STREET and sounds to be right up screenwriter, Billy Ray's alley. No word yet on who is being targeted to direct this, but I would assume with this talent and material, they are going to be shooting for a big name so stay tuned.
Follow me on Twitter here!