Hey Yo, Draven here.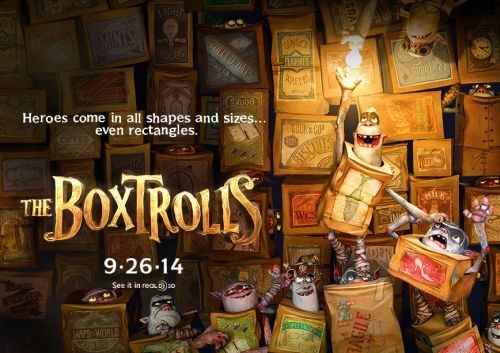 Laika and Yahoo have given us our third teaser (check out the first two here and here) for Laika's newest film, THE BOXTROLLS:
The general consensus (and my opinion as well) is that Laika is two-for-two so far with CORALINE in 2009 and PARANORMAN in 2012. So far, everything I have seen from this film suggests that it is going to be another winner for Phil Knight and his stop-motion animation company. These teasers haven't given much away but the film looks like it is going to be a lot of fun. We should also just apprectiate that Laika is doing something different from the other mainstream animation studios. Can it live up to the really high expectations that Laika has set for it?
We will find out though when THE BOXTROLLS hits theaters September 26th, 2014.
Follow me on Twitter here!