Hey Yo, Draven here.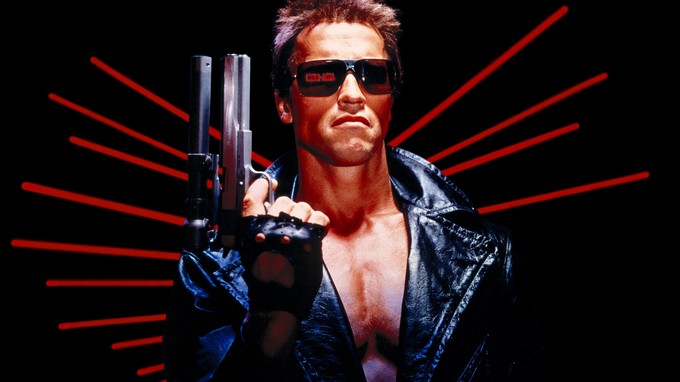 It's been a slow day for film news, which is to be expected the day after the Oscars were handed out. So I will use the free time to post some rumored plot details that broke over the weekend in regards to the upcoming TERMINATOR: GENESIS film. We know that Arnold Schwarzenegger is returning to the role that helped make his career, and will be joined by Jason Clarke as John Connor, Emilia Clarke as Sarah Connor, and Jai Courtney as Kyle Reese. Now we have some potential spoilers provided by Moviehole in regards to the plot of the film.
According to them, the film will be "a fresh reboot" in a way that will acknowledge the previous films while setting up a new storyline in a very similar way to J.J. Abrams' STAR TREK reboot. What will differentiate this reboot though is that they are apparently going to revisit some of the characters and plot points from the first two movies using time travel. Not only that, but the film will go even further back and explore Sarah Connor's childhood and the relationship she had with her parents. Moviehole's article has specifics on what exactly GENESIS will revisit, but again be ware of spoilers.
So is this the first film that is going to try to be a sequel, prequel, and reboot all at once? TERMINATOR: GENISIS certainly sounds like it has some lofty goals, but will Alan Taylor and company be able to pull it off? I guess we will find out on July 1st, 2015.
Follow me on Twitter here!